Is interactive video here to stay?
From music videos that allow fans to really connect to their idol, to e-learning, brand advertising and information delivery, interactive video puts the viewer centre stage to significantly improve engagement. But is this medium all novelty value or does it create an experience worth having?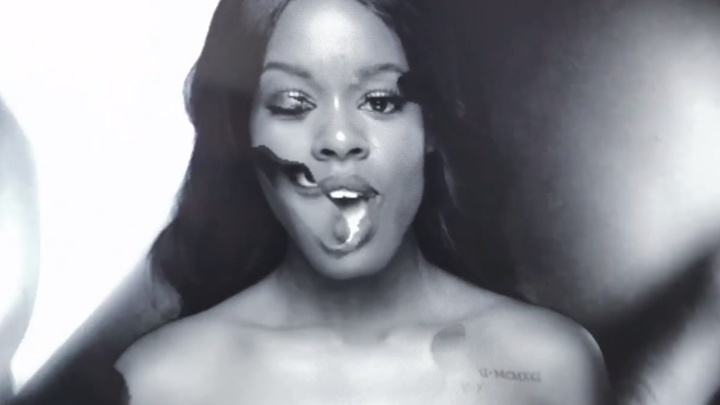 Its traditional counterpart is a fairly passive experience, but interactive short form video is shaking things up. The viewer becomes an integral part of the action, making decisions to progress, exploring the scene or using their own movements to influence the outcome. So why isn't everyone doing it?
Well it's very expensive. Standard videos cost a lot to produce, but it's nothing compared to the amount of work that goes into a video with multiple outcomes. All the different routes must be mapped and created, so depending on the number of choices it could be at least ten times more work compared to a linear viewing experience.
Despite this, many different industries are creating interactive experiences for their viewers. In partnership with Google, the Harlem MC Azealea Banks has created a video that uses webcam to react to the movement of her fans. Only viewable in Google Chrome, this is a really clever idea. Not only can fans influence her movements in the video, they can also be included in the video, all by simply turning on their webcam. Nick Ace, the design director at Collins, the New York-based consultancy that produced the film said: "Using people's heads as a channel changer creates a one-to-one interaction with Azealia – it's a personal interaction like being online with her and it mimics the call and response within the song".
Another example of interactive video being used in the music industry is Coldplay's Ink. It's a sleek user experience and beautiful animation in which you have to choose the fate of the main character. Is he carried off by the bear or the raven? In the bar does he pick the door or the bottle? Does he follow the girl or focus on his own journey? You decide. Though it's quite pleasing, the interactions with the video get a bit repetitive and it brings you back to the same touch points each time. However, the video did fulfil its aim of increasing engagement. Not only was the video shared more, but the number of replays per person were also higher in comparison to Coldplay's other videos.
Choosing the outcome of a story instantly becomes more engaging if it is a challenge. Warner Bros have created a gamified experience in which you play the con artist. As you can either pass or fail your mission, this kind of approach brings us closer to the way that interactive video can be utilised in learning. It has been used in e-learning for a while to teach decision making and specific types of communication which are harder to impart through other methods.
From a retail point of view Ikea have got their interactive video spot on. Not only are they telling a story, which is proven to increase engagement and memorability, they are also allowing the viewer to explore products in a real setting. A virtual version of the mini homes they invite you to look round in their maze like stores.
The Ikea model is surely the future of online shopping. Already many sites have a video element to their product descriptions which lets you see the product from different angles and simulate the physical experience in a store. What Ikea have done is to take this a step further and attach the emotional element of a story and let the user drive the experience. Instead of passive narrative based advertising you have an immersive world to explore, view products and choose where you want to go.
Phillips are also using the art of storytelling to increase engagement with their electric shaving products, selling the idea that a different facial hairstyle will lead you to a different night. The videos show us one man with six different facial hairstyles, which all have different story lines. Users can click on a hairstyle to hear and watch a unique story while learning how to create the style. With 1,296 possible story combinations this is a big outlay for the brand, but it has seen increased engagement and the different routes encouraged viewers to hang around longer.
With its commercial potential you'll be seeing a lot more interactive video going forward. Allowing the choices of the viewer to impact on the outcome gives a sense of agency and makes the experience memorable. Videos need to have an outcome that the user finds valuable in some way, whether it's becoming part of a star's music video, or being able to explore products in a novel and visually pleasing way. Interactivity makes the experience engaging enough to make it a viable form for the future and it's done right the higher levels of engagement will make it worth the extra work.

More Insights