After years of pain, the construction industry is racing out of recession, the strengthening market creates fierce competition for skilled people
What can digital do to help you find the talent you need to succeed?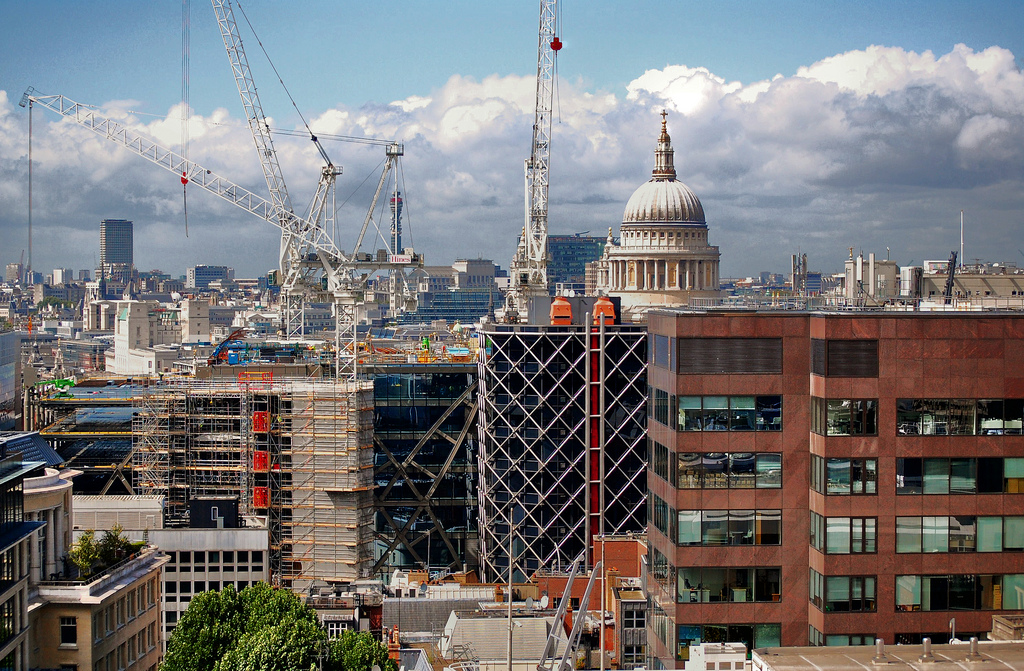 In their 2014 Autumn Forecasts, both Experian and the Construction Products Association predict the industry will grow by as much as 23% by 2018. In such a strong market, with construction starts at a record high, a pronounced lack of skills is a major concern for many firms. We look at how you can use your digital estate to attract and retain the best people.
In recent months we have been knee deep in construction. Having been appointed by a leading UK contractor to rethink their digital strategy, we spent the late summer talking with their clients, staff and partners and analysing the sector as a whole. We've noticed some interesting trends emerging in a sector that struggles to shake off old habits.

The backdrop
The downturn, which hit hard and fast in 2008, cleared a lot of people out of the construction sector. Many have since found work in other occupations and this, along with under investment in training through the dip, have created a smaller pool of work-ready talent to hire from. To compound the issue, CITB forecasts that more than 182,000 additional construction jobs will need to be created over the next four years to cope with rising demand.
Where there's muck there's white middle aged men
Construction and its associated professions have traditionally been dominated by men. Mostly white. From the UK. With women and 'minorities' in support or lower grade roles. (though Architecture can perhaps be excluded from this generalisation). It's true that change is happening and some firms, having to recruit from further afield, are seeing the benefits from having a more diverse workforce. But a glance through construction sector media, or a visit to the websites of the top 100 firms might have you wondering if anything has changed at all.
The downturn forced companies to cut back to survive. But as the sector gathers momentum many are being caught lagging, with outdated systems and processes, and are now playing catch up. To compete for the best hires while winning and delivering a growing pipeline, some have recognised they need to modernise operations, outlook and culture. Some notable firms have made an early break and are laying down the challenge to the rest of the sector.
In what we consider to be a general softening of the sector's image, we have seen companies such as Mitie and Osborne make bold moves with radical rebrands and digital investment. In both cases they've introduced bright colours, soft shapes and a focus on people rather than product.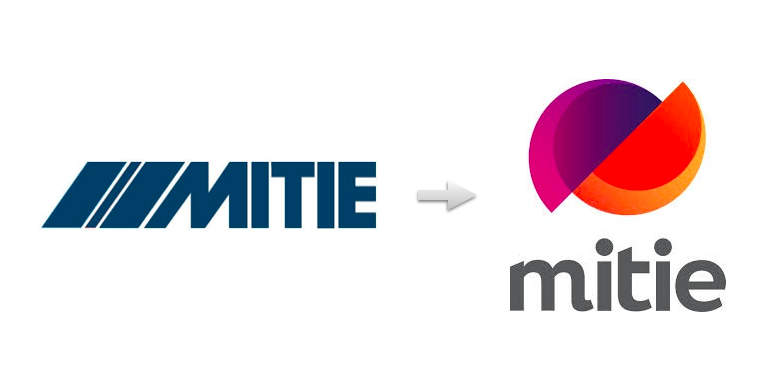 This is a notable trend and signals change in an industry not previously associated with anything soft, emotional or feminine. Expect to see a lot more of this in the coming 18 months.
Perhaps these moves made by Mitie and Osborne (and others we know who are in the process) are a response to client requirements that contractors demonstrate their sustainability, corporate responsibility and health and wellbeing credentials. It could also be that the more savvy, culturally aware businesses are ahead of the competition in broadening their appeal as an employer. In the battle to attract talent, projecting a more 'values lead' image is, perhaps, a very smart move.
Why you?
There is no doubt that skilled, experienced people are in high demand. When the balance shifts in their favour like this, they can afford to be choosy, so why should they choose you?
A respected name, a solid pipeline of great projects and a decent salary are no longer the principle career drivers. These are hygiene factors that are expected by people in demand. Many are now looking for other qualities and benefits. They want to know more about the culture and values of the business they will place their faith and future in. What's your record on safety? How diverse is your boardroom? What are you doing about carbon reduction? What do you give back to the communities where you operate? And, assuming you have all this nailed, how will they find out? Answer: they'll go online.
Digital research and mobile
The rise of digital, and the mobile internet in particular, is changing every aspect of people's lives, including the way they find work. Jobseekers do their research in the same way that consumers do when buying a car or booking a holiday. They search the internet, they read reviews, they ask their peers and look for social proof. Employers that understand the digital body language of the people they want to hire are better placed to attract and retain them. Unlike before the downturn, this also means understanding mobile.
As LinkedIn recently reported, 'mobile is no longer the future of recruiting, it's the present'. They reckon that '45% of active candidates have applied for a job via mobile device and 60% of passive candidates view career opportunities on their mobile'.
And yet, during our research into construction we found that only 7 of the Top 100 UK Construction Companies have a mobile optimised website. So if you're not meeting the needs of mobile jobseekers, be they active or passive, you could well be losing them to the company that is.
So what can you do to increase your appeal?
There are several things you can do to improve your digital estate and project the right message for your business.
1. Look at the analytics
Check the visitor statistics for your website. Understand which pages and what content is most visited. Crucially, understand also which areas are causing visitors to struggle. Look for patterns such as bounce rate or abandoned sessions. When you notice these patterns you will be able to begin to make changes that eliminate problems for your site visitors.
2. Look for patterns in mobile
Analyse your site stats over the last 6-12 months, looking specifically at the device being used by visitors. You will almost certainly notice an increase in visitors using mobile and tablets. Compare their on site behaviour with that of visitors using desktop computers. If mobile and tablet users visit fewer pages, have higher bounce rates and/or abandoned sessions, they are probably struggling. Chances are your site is not optimised for mobile or tablet devices.
3. What does your content say about you?
Review the content on your site. How up-to-date is it? What does it really say about your business? Are your photographs of the highest quality and are you using video? Is it easy to find key contact information and does your site convey an accurate sense of the business as you know it to be? Above all, put yourself in the shoes of your site visitors. Try to imagine their first impressions and the experience of using your site. What lasting perception will they take away from the visit?
4. Design
Visit your site on a range of devices with particular focus on mobile. Is it easy to see on page content? Do you have to constantly pinch and zoom? Can you navigate easily and carry out simple tasks such as find a phone number and send an email to someone in the business? Is the experience of visiting the site on mobile a pleasant one or do you struggle?
5. Get feedback
One of the best ways to understand the experience of using your website is to ask people who visit. Get a handful of people (ideally from outside your business) to carry out a range of tasks. Gather and analyse the feedback looking for opportunities to eliminate struggle and provide moments of delight instead.
---
If you need help to optimise your website for mobile, improve the content or design a better user experience contact us for an initial conversation.
More Insights