(Honorable mention) Tesla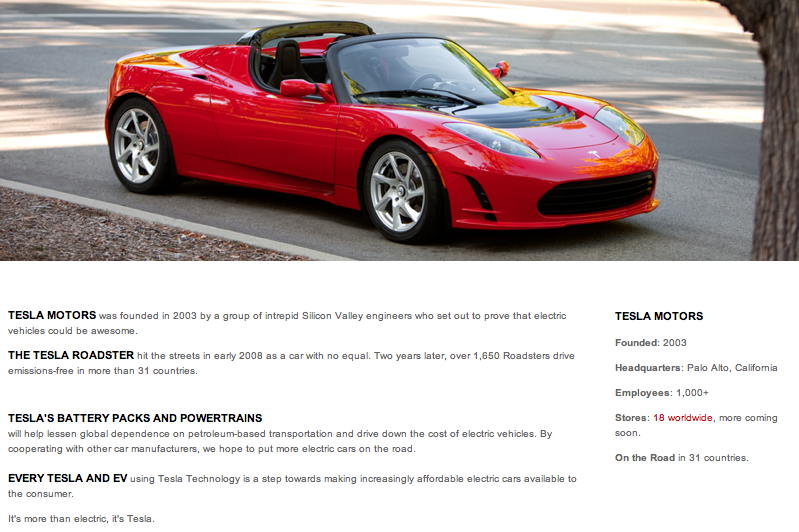 Given Tesla went public last June, we're a bit naughty for including them in this list. They're not really a startup anymore – but they are definitely worth an honorable mention.
Founded by Paypal and SpaceX's Elon Musk, Tesla have been attempting to combat one of the world's biggest conundrums; what to do once fossil fuel runs out. Their answer was (in part) a battery that powered the world's first "viable production electric car". The Tesla Roadster is capable of travelling 211 miles on one charge, takes 3.7s to reach 60mph and produces no emissions. Pretty awesome!
Musk first wrote of Tesla's "Secret Master Plan" in 2006, discussing the company's plans to produce a fleet of Tesla cars. This week, we got a look around their new 7-seater sedan. We'll be seeing more of Tesla. And we can't wait!
1. SCVNGR/ Dwolla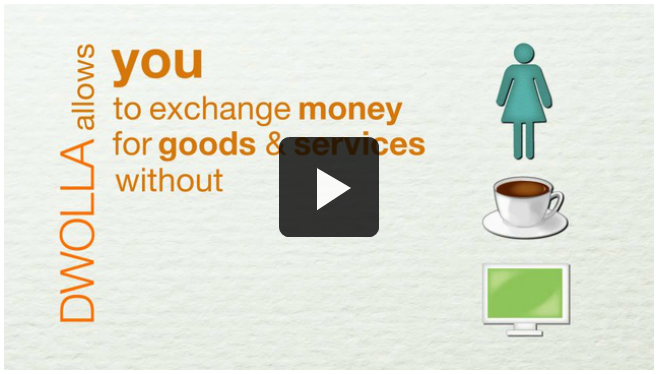 Given we discussed Square and iZettle (who have now publicly launched in Sweden!) last week, we thought it worth mentioning SCVNGR and Dwolla this week.
Dwolla enables you to send payments to connections in your social networks (through Facebook and Twitter integration) and simply charges 25¢ per transaction – whatever the size of the transaction (they've yet to launch outside of the US so we're not sure what the transaction charge would be in the UK; presumably something equally nominal).
SCVNGR is a little different. Their product offering, which strikes us as the monetisation of location-based networks, has gained a fairly large amount of interest/ investment, with their latest round valuing the company at around $100m – and founder Seth Priebatsch reckons his concept can revolutionise the credit card industry and generate a market worth $50bn . We're not so sure...
2. Sparrow

If you've used Twitter's desktop app, you'll get a vague sense of déjà vu when you first use Sparrow's mail app for Mac. It's a similar minimalistic design, but one that works – and works extremely well.
Neat touches like plugging into your Facebook contact list provides conversation personalisation (always a nice touch to see faces in a sea of emails) and CloudApp – Sparrow's take on email attachments.
You can download Sparrow Lite (but it's only compatible with GMail accounts) or purchase the full app from the Sparrow website or the Mac App Store. We thoroughly recommend it!
3. TapBuy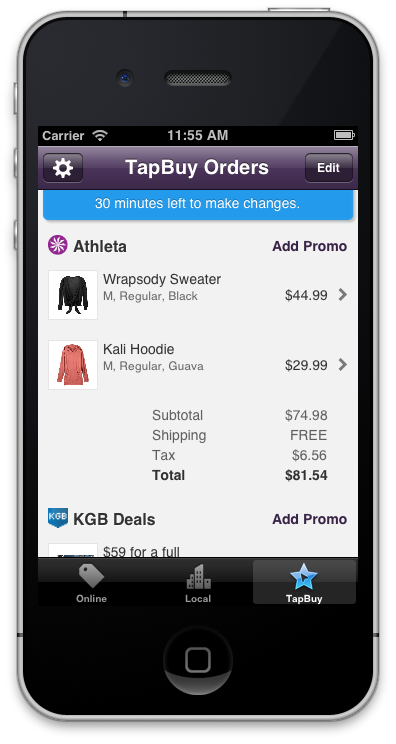 Searching for "daily deals" on Google produces 113,000,000 results. A little too much for you to comb through? TapBuy thinks so too.
TapBuy's proprietary iOS app searches your local shops for deals, groups multiple items together in one order, applies the relevant deal and submits the order (after you've entered your payment details) to the merchant.
TapBuy seems to be a great way to capitalise on the e-commerce market's movement towards a mobile future – and we love the concept!
4. Coffee & Power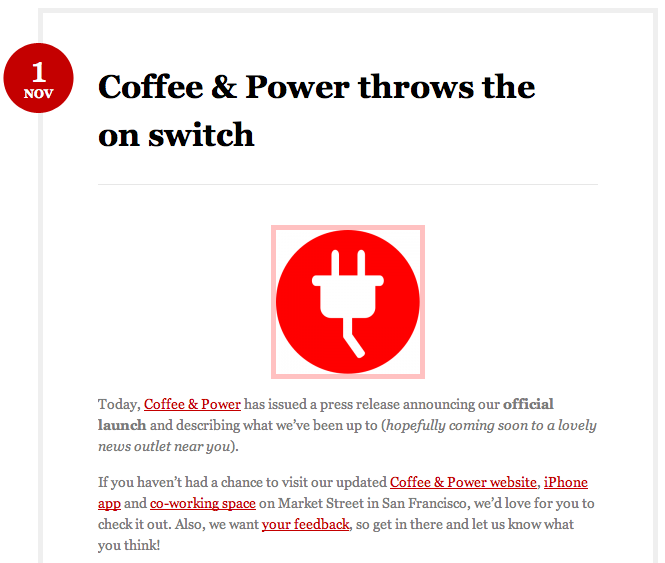 With the current (rather wobbly) economic climate, and employment figures not faring much better, it seems we need to start thinking about creating jobs and spending money in a slightly different way. That's where concepts like Coffee & Power's come in.
C&P is a digital marketplace for people selling their talent ("wills") and people looking for services ("wants"). The marketplace is combined with a rating and review system, its own currency and payment system and even its own workspace (but it's in San Francisco).
C&P are backed by Jeff Bezos (Amazon founder/ CEO) and a veritable list of who's who in the investment world. We love the idea, and given the times we reckon the team are onto something. We're predicting big things from Coffee & Power!
5. Sprout Social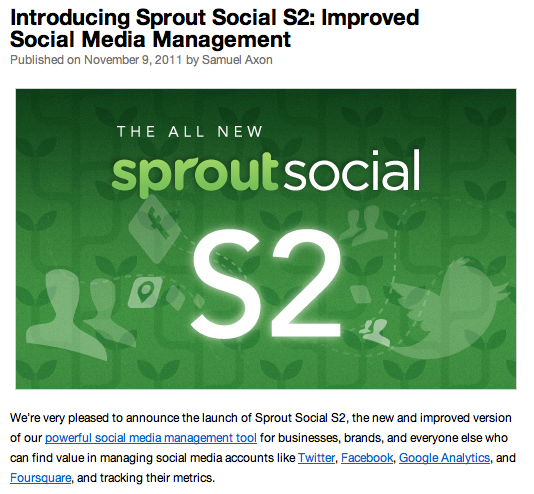 We're always on the look out for a good set of social media management tools. We've tried more than a few over the past year or so and have been blown away by some and less than enthused by others.
Sprout Social, however, has so far been one of the best we've found. Sprout recently went back to basics and completely redesigned their product offering, their prices and even created a mobile app for those marketeers on the go.
First impressions of S2 have so far been great and given we can now manage our Twitter, Facebook, Foursquare and LinkedIn accounts – as well as track our Google Analytics, we may have found our favourite social media management tool. Highly recommended!