2. ClassDojo
Schools are a hectic place and teachers often struggle to control their students' behaviour. This particular UXB'ster recalls that misbehaving at school wasn't just in the lower level classes and that even the brightest students had to endure a rebellious group who liked to wind up the teacher - a waste of time for everyone.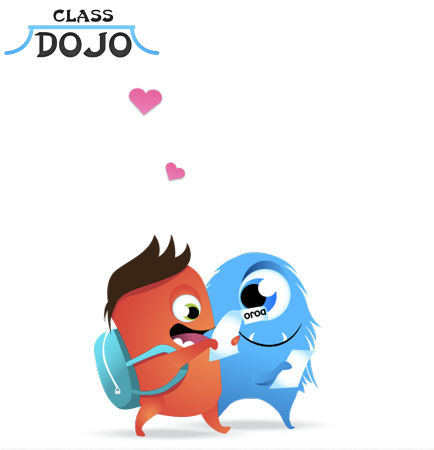 Sam Chaudhary and Liam Don created ClassDojo after the pair interviewed several hundred teachers and discovered that more time was spent more time trying to control their students than teaching.
This is a problem that ClassDojo hope to help tackle as they claim their app can "instantly reinforce good behaviour", "engage students in minutes" and "Get hassle-free data and reports" and apparently it is working.
The service works quite simply. Teachers create an account, add a class, assign avatars to students based on previous doings and start creating scores and notes on their behaviour. The kids then have access to the class's account with their own special code, so they can see how they are performing compared to their classmates. The idea is that children find this type of feedback more engaging and a real time -1 can have a greater impact on behaviour.
Teachers are also adding their own way of working on top of ClassDojo, with incentives if they wish, while others find that simply encouraging students to join in on the grading on behaviour can have a positive influence.
In fact, teachers are loving the app so much that since the launch in August 2011 it has gained over 3.5million teachers and students in more than 30 countries. This growth - according to ClassDojo - has a lot to do with word of mouth recommendations from one teacher to another.
This early traction, which is highly impressive for a education-tech startup, has led the business to receive $1.6million in seed funding from several backers, allowing them to move on from the beta stage. These sources include some major investors, including Y-Combinator co-founder Paul Graham who invested personally.
Whether you agree with reward based systems or not - certain reward systems have often been criticised for having negative long term effects - ClassDojo could be the perfect sidekick for teachers who are desperate to control their students.