It's hard to remember a time when it wasn't instantly possible to connect to the web (signal depending of course) straight out of you pocket. With the release of the original iPhone – arguably the first smartphone to be embraced by the general public – back in 2007, the number of mobile users has increased exponentially. The dramatic rise in smartphone owners has been accompanied by an even bigger increase in the consumption of mobile internet.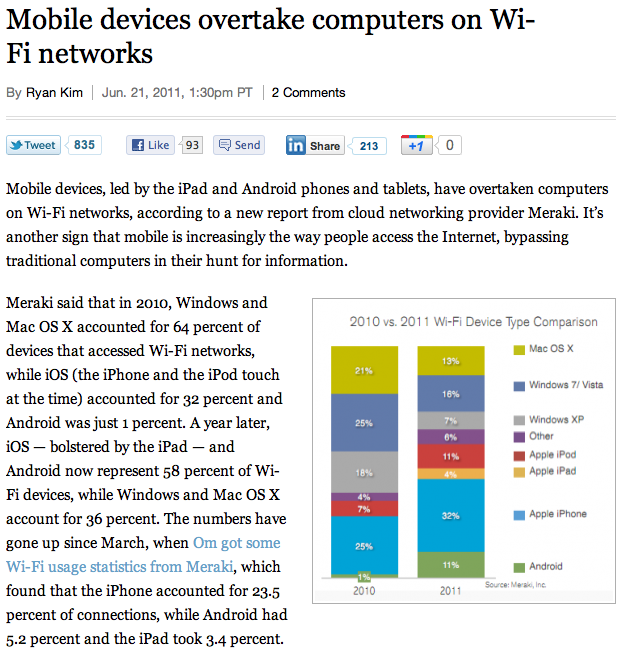 In 2009, roughly 8% of the internet's users were on a mobile device. Today, that number sits at around 23% – an increase of almost 300% in just two years. The jaw-dropping facts don't stop there; three weeks ago American cloud networking provider Meraki announced that in the 12 months between Q1-2 of 2010 and 2011, mobile device usage had jumped 26% to become the greatest consumer of wifi network data. Mobile devices currently account for over half (58%) of the devices accessing US wifi networks, with desktops lagging behind on a lowly 36%.
At the end of last year, market research firm IDC published findings showing that for the first time ever, the sales of mobile devices were projected to overtake and significantly exceed the sales of desktops (it's worth noting that, in 2010, the sales of smartphones increased by 87.2%, compared with 5.5% for PCs).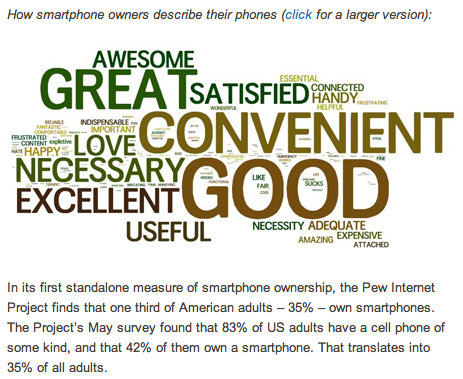 In another American study published this week, Pew Internet surveyed 2,277 American adults about smartphones. 35% of the adults surveyed owned a smartphone and of that 35%, 25% said they would rather access the web via their smartphone than their desktop. Yes, the study's sample size isn't huge so we can't draw too many certain conclusions, but that's a fairly good indication of where the market is heading.
According to Amanda Rosenberg, Google's Business Development Manager for Mobile, mobile device users aren't just surfing the web. They're shopping – a massive 28% of UK smartphone users have made a purchase on their device, gambling and going hyperlocal.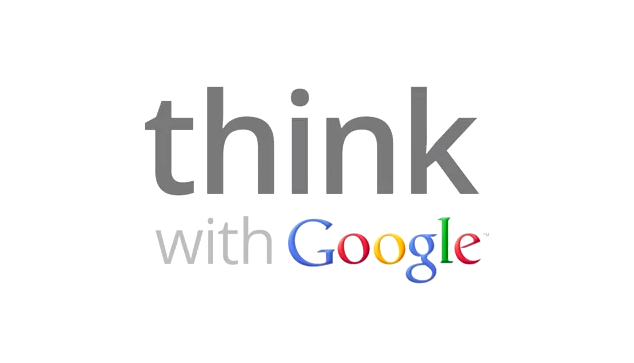 You can see Amanda's presentation on how Google are focusing on mobile here and here.
The evidence is pointing overwhelmingly at a move towards mobile over desktop when it comes to consumption of internet data. But as Ian Carrington, mobile advertising sales director at Google, recently wrote; "only 17% of UK businesses report having mobile optimised sites". There's a glaringly obvious lag between what internet users are doing and what businesses are doing to keep up.
You need to start thinking about mobile. Or you'll be left behind on dial up whilst your users speed off into the distance on fibre optic broadband.