3. Instagram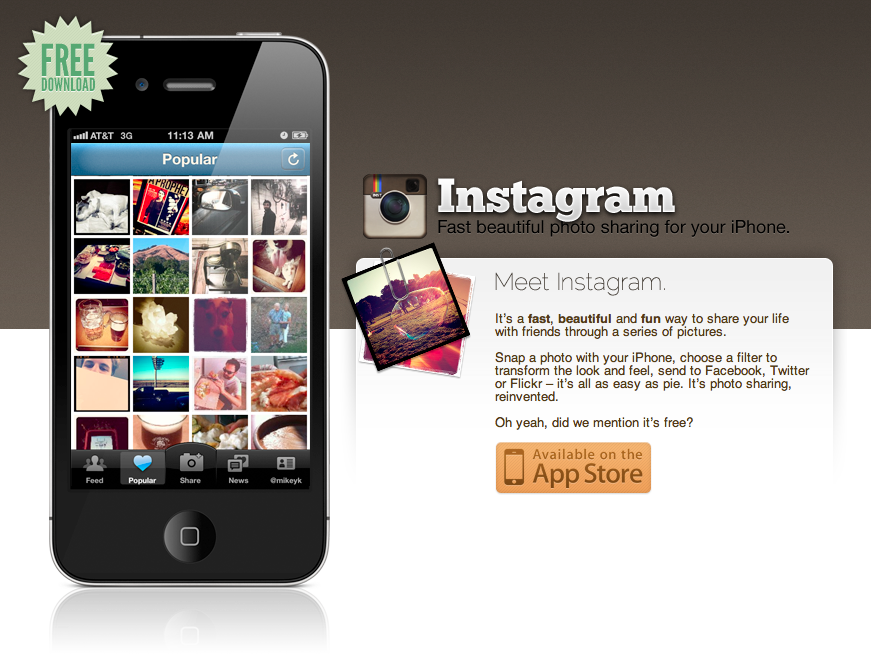 If you still need convincing that going mobile is a good idea/ a necessity for 2012, San Francisco's Instagram is more than a good example of the power the platform has.
Built by developers Kevin Systrom and Mike Krieger and launched in October of last year as an iOS-specific free app, Instagram lets users "take photos, apply a filter, and share it on the service or a variety of other social networking services". Instagram is mobile-only with no real web interface – although various non-official sites have popped up.
It took Instagram three months to reach a million users and just six weeks to double that feat. Today, the app's been download 14m times (in just over a year) and has helped raised the 6-person team around $7.5m in funding. Last week, they were chosen as Apple's 2011 'iPhone App of the Year'.
Instagram achieved 14m downloads and millions of avid users on one mobile platform. Imagine what their userbase is going to be when they expand to Android!
Until then, if you're on an iOS device, download the free app from iTunes; get snapping and get sharing. You won't regret it.