1. Some photography loving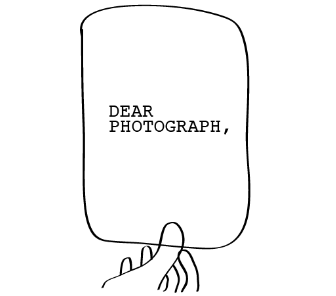 We're huge lovers of photography here at UXB, so we were bowled away when we stumbled across Dear Photograph. The premise is simple, revisit the location of old photographs and overlay the old with the new. A wonderful idea with superb execution in submissions from all over the world.
We've been talking about the rise of mobile for a while now, and with that we've been keen to follow the rise in popularity of 'iPhoneography' apps like Instagram and Hipstamatic (two of the most popular). We recently noticed this superb Hipstamatic photojournalism experiment from the war in Afghanistan on Foreign Policy – we thoroughly recommend checking it out.
We also found this wonderfully divisive opinion piece on why Instagram is ruining photography the other day – it's an oldie but definitely a goodie.
2. Patent and IP trolls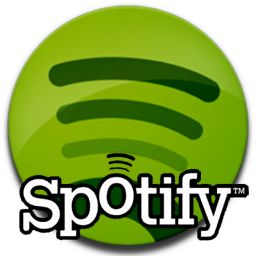 If you've been following the launch of Spotify in the US, you'll have no doubt heard that even though they've already amassed a reported 70,000 subscribers, they've already run into legal problems – just a week after launch. They've been issued with court papers for patent infringement by a 'wireless multimedia platform creator' called PacketVideo. TechDirt have all the details and you can read the court papers in full here.
This is the latest in the alarming trend of patent and IP shell companies suing the innovative tech companies and developers – a market that's reportedly worth $6bn in litigation fees and $50bn in IP rights and licensing. The Guardian has an interesting article on the influence patents have on innovation. Definitely worth a read.
3. Google and Facebook Business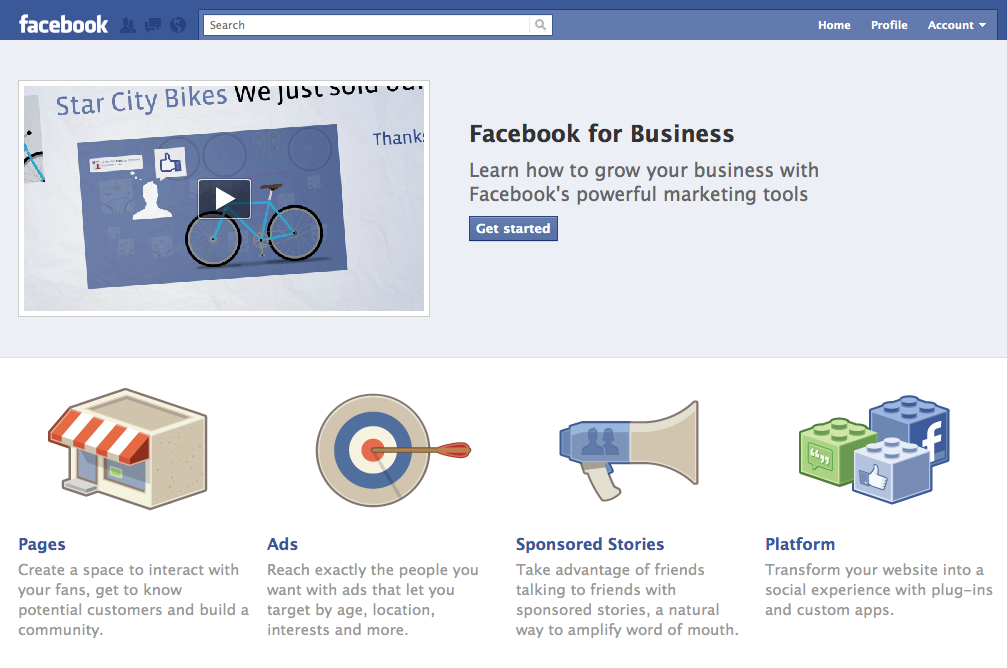 The ominous rivalry between Google and Facebook took an interesting turn this week. Google have been booting company and pseudonym profiles from their new Google social network without warning and Facebook were quick to capitalise.
The Palo Alto company launched the new Facebook Business section as an "online education centre" aimed at getting small businesses to utilise Facebook pages, ads, sponsored stories and the social plug-ins. It might not be an obvious swipe at G but we reckon it's a swipe nonetheless. GigaOm has the details.
4. Lets all get Square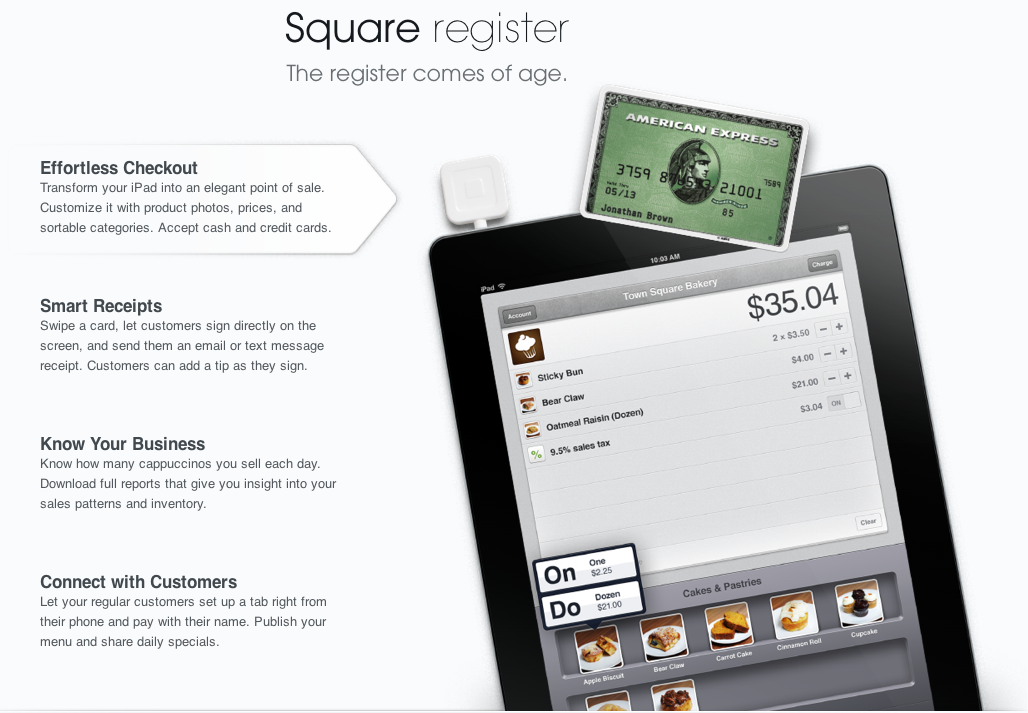 We love Twitter here at UXB - and you can find us all (or most of us) on it. So when we heard Twitter co-founder Jack Dorsey had started a new venture, we all got a bit excited.
Square is a revolutionary new mobile payment system that turns your iOS or Android device into a cash register and a credit/ debit card reader. It seems we're only ones getting excited about the programme, the company's already shipped almost 350,000 card readers and had $135m transacted through its programme way back in April. Unfortunately, it's not yet available outside of the US but we're sure it will be soon. Pretty damn cool!
5. Olympics competitive tweeting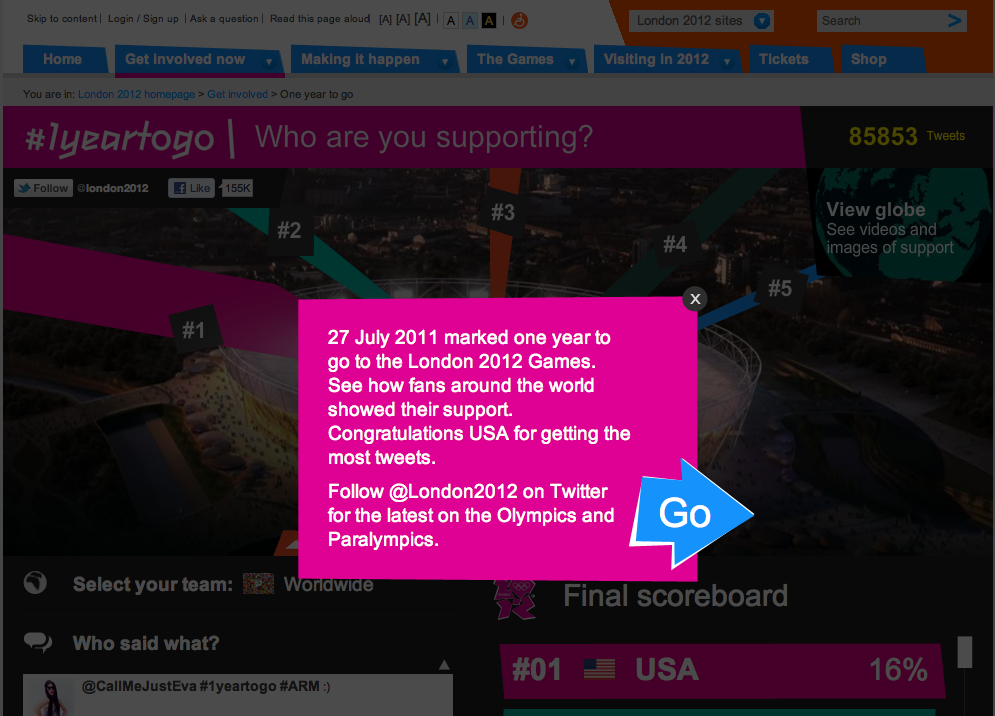 On July 27th, London 2012 announced the fairly self-explanatory 'One year to go' campaign. Yes, we're only 12 months away from welcoming the Olympics to London and we couldn't be more excited! To celebrate the countdown, London 2012 announced a competition to see which competing country had the biggest social fanbase which is judged by the number of tweets, photos uploaded to flickr and videos to YouTube marked with each country's 3 letter code.
It seems Twitter shares our enthusiasm for the upcoming Olympics. In 48 hours, there have already been 85,853 tweets with the #1yeartogo hashtag, putting the USA at #1 position with 16% of the votes (at the time of writing). Head over to Mashable for more info and get voting!