Once again, the world has been struck by a tragedy that has made the front page of papers around the world. In Boston, as elsewhere for the last decade, front-line reportage came from ordinary people caught up in events, using their smartphones.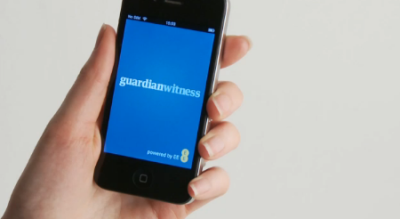 This week, as part of their open journalism initiative, the Guardian have launched GuardianWitness, a free smartphone and web app that allows readers to submit content to Guardian journalists as a way of adding content to articles.
At first glance, it seems like a smart move from the one of the UK's leading online news publishers allowing users to add their photos, videos and comments to stories.
Then again, we can't help but feel the app might be used as a cheeky way of getting content for free. Why pay a professional photographer their high freelance fees when you could just get a nice snap from a "citizen journalist", who's payment is comes in kudos.
Has The Guardian found a way of including their readership and making better stories? Or have they found a way to get free front-line content without leaving the office?
There's a comment section below, so what do you think?