Last week, Facebook's founder and CEO Mark Zuckerberg unveiled Facebook Home, an overlay for your Android phone. It comprises of several apps that promises a richer Facebook experience than the current app, putting your friends first and apps second.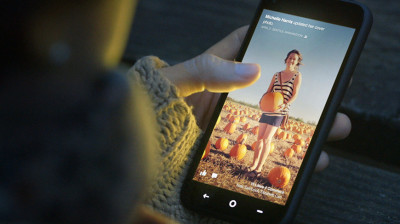 Do we sense a phone in Facebook's future?
Yes, we know Zuckerberg himself said that "making a mobile is not the right strategy for Facebook right now" but we don't buy it. Here's why:
Money
Facebook's share prices had a bad time last year. People questioned the social network's real advertising capabilities and doubted the company's mobile strategy.
They also took a bit of a PR battering just before the IPO when MG made it public they'd be abandoning their advertising spend with the world's most popular social network because they believed the ads didn't work.
However, Facebook as a social network did have a pretty decent 2012 as they reached a staggering 1billion accounts.
But the question still remains: does advertising on Facebook help sell products? Adding a Facebook phone gives the company an actual commodity to help the business side if more marketers start doubting Facebook as an advertising platform.
Data
Facebook thrives on data. Without it, they wouldn't be able to make your visit such a personal experience.
They also wouldn't be able to sell all that data to advertisers who want to end up on your news feed.

With Home, Facebook could have access to all that data as your 'contacts' become your 'friends' and you replace texting with Facebook messenger. However, with their own phone, Facebook will remove your choice and capture all the data they want.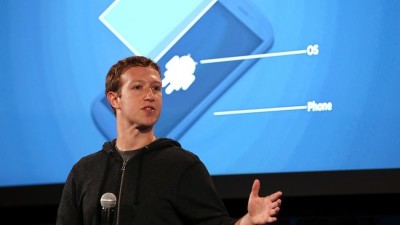 Control your experience
Facebook Home is currently on Android and we can't imagine either party is happy about it, with Zuckerberg stating in a recent interview with Wired that "there aren't a lot of bridges between us and Google".
At the moment, Home is built for Google's Android operating system because Google's open source allows Facebook to not worry about approval, unlike if they built for the iPhone.

It also appears they have no intention of doing a deal with any more external companies - with Zuckerberg claiming the answer to the question of bringing Home to iOS was "above my pay grade to that" in the same Wired article.
Could this mean that the social network has no intention of taking Home any further and they are content with using Android to infiltrate and test the market and start building their own mobile devices? Apple did it with the Motorola Rokr, so we certainly wouldn't be surprised.