2. Path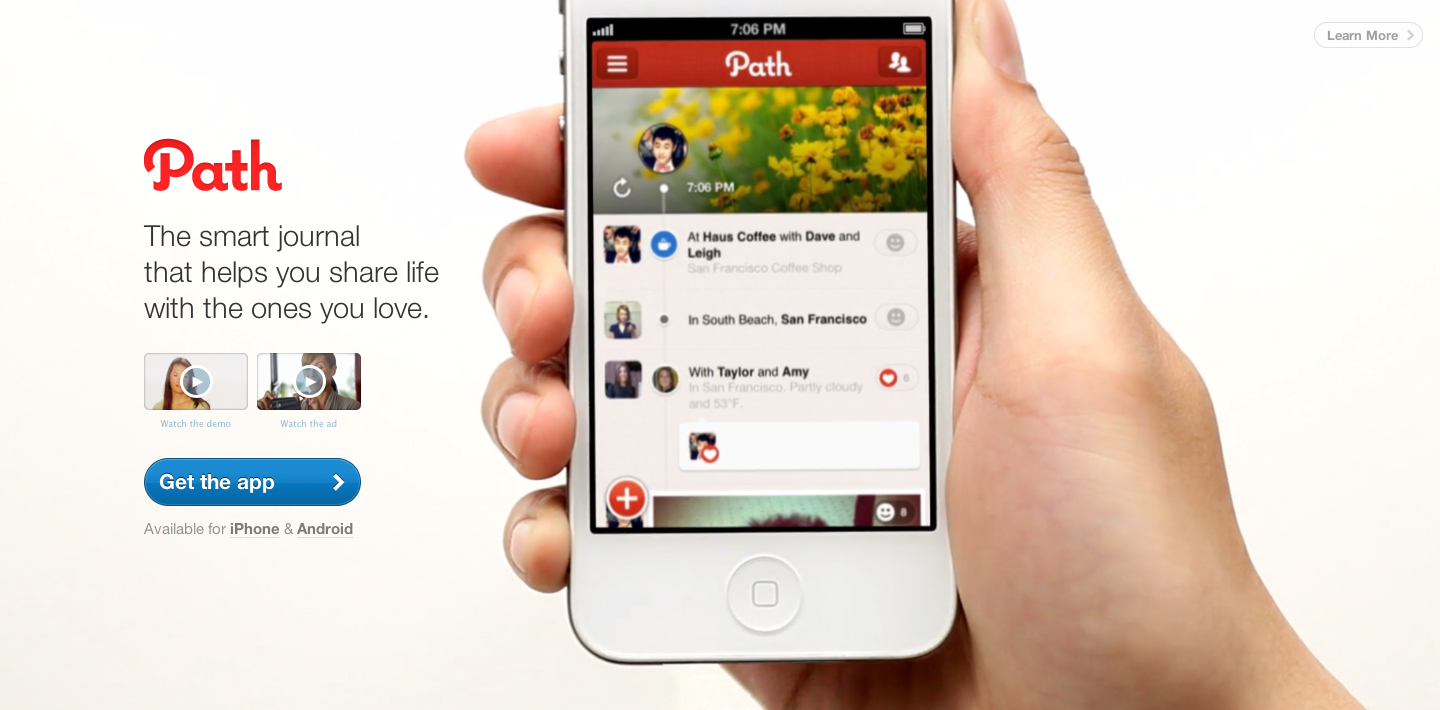 There's only ever been one major digital social network. Think about that bold statement for a second; pre-2007/8 had Myspace, the then most-visited online social network in the world. The post-Myspace era has Facebook marching towards an IPO in early 2012, accompanied by an astounding $100bn valuation and its 850 m userbase. There are, and always have been, alternatives to these social behemoths – but it's rare to find one special enough to to tempt users away from their 130 "friends" posting an endless stream of cat videos.
Path is one of those rarities. Path's astoundingly stunning iOS and Android app (no web integration; Path is purely mobile) is designed to enable its users to share their lives in a digital journal with 150 of their closest friends (Path pitch themselves as a "Personal Network"). If you do have an urge to share your life publicly (some people do); Facebook, Twitter, Foursquare and Tumblr connectivity will allow you to do so.
Founded in 2010 by the co-founders of Napster, Facebook Platform/ Connect and Macster, Path are a remarkable success story waiting to happen. Their first iteration, based around documenting your life with photos, caught Google's eye at the start of 2011. Google tried to buy the company with a rumoured $100m. Path turned Google down, welcomed a new round of investment, hit their first million users in October (up from 500,000 in June) and launched the updated 'Path 2' a fortnight ago.
So if you're on an Android or iOS device (a tablet app is on its way) and your nearest and dearest are too, download Path from iTunes or the Android store. Start sharing your path and you won't look back.