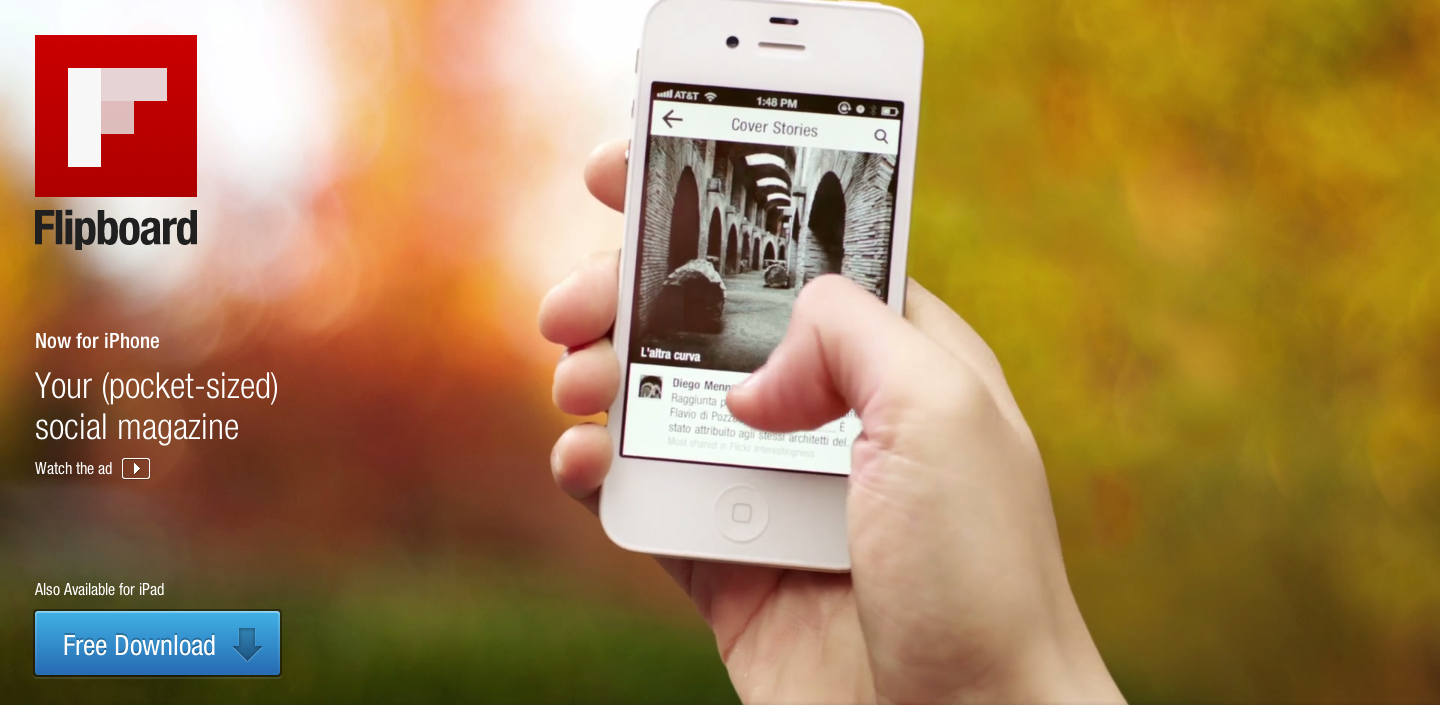 Given the exponential growth of the web and the knowledge it allows us to share and consume, information overload has become a bit of a problem in the 21st century. We've covered a few startups trying to solve this issue before – but none do it quite as well as Flipboard do.
Founded in early 2010 by Palo Alto's Mike McCue and Evan Doll, "digital social magazine" Flipboard have raised around $61m in funding and, as of September this year, the app has been downloaded 3.5m times from iTunes.
Built around the logic that you're most likely to be interested in content shared by those in your social circle(s), Flipboard connects to your Facebook, Twitter, Tumblr, Instagram and Google [RSS] Reader accounts. When your social contacts share links, or the RSS feeds you follow update, the content is presented in a minimalistic flipboard that you flick through (as you would a book or magazine) on iPhone or iPad [iTunes].
We've yet to find any other startups trying to combat information overload that present content in a such a beautiful and engaging way as Flipboard do – even Steve Jobs was a fan! If you own an iOS device and have yet to try Flipboard, download it today and start using it. You won't regret it!