4. ThingLink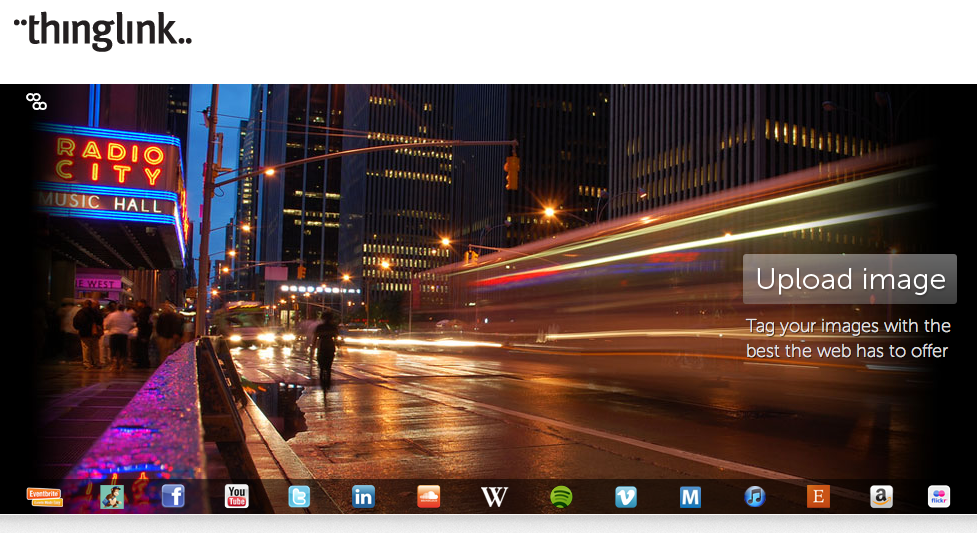 It's that time of year when you start finding e-cards in your inbox. Generic e-cards are less than appealing and, nine times out of ten, are liable to end up in your trash (or worse spam) folder – unless they're from someone really special. But, if these e-cards were to be interactive; with embedded media like audio from Soundcloud or video from Youtube, would you open them more? Or at least pay them a bit more attention?
That's (in part) the logic behind Finnish startup ThingLink's product offering.
A thinglink is an interactive hotspot you define inside an image, from a thing (an object, a person, or a place) to a link (a shop, a blog post, or anywhere you like).
The ability to embed rich media with an image is somewhat of a novel concept but, as ThingLink say in their recent blogpost, definitely comes in handy if a situation ever arises where you need to send a personalised e-card with embedded audio or video streams.
The 8-strong team, based in Helsinki with an office in California, have so far raised €700,000. Whilst ThingLink are still a relatively young service, both Mashable and the Canada's National Post have shown how innovative thinglinks are – and we're inclined to agree!
5. Rovio

Continuing with the Finnish theme, it's hard to think of a startup who's had a more successful 2011 than Espoo's Rovio. Maybe better known for the success of their mind-blowingly succesful 'Angry Birds' app (and subsequent merchandise spin-offs), the world's best-selling paid app on iTunes; Rovio have had a long and bumpy road to the movie franchises, sequels and the multi-billion dollar attempted acquisitions of today.
Rovio produced 51 titles and flirted with bankruptcy before hitting the jackpot with Angry Birds. Some were successful, some were flops – but none prepared the company for the popularity of a story that revolves around pigs stealing birds' eggs.
In November, Rovio announced the game had been download half a billion times, making it one of the most successful (if not the most successful) app in history. The rumoured attempted $2.25 billion buyout from games maker Zynga followed a few weeks later.
After raising $42m in funding this year, Rovio's CMO (or 'Mighty Eagle') Peter Vesterbacka recently revealed that revenue figures for 2011 ($100m) had seen a pretty huge increase on 2010 ($10m). It'll be hard for Rovio to improve on such a fantastic year, but we're betting 2012 will see the startup continue to build on their successes!