Thanks to Facebook, I never forget a birthday (except for when they briefly moved the events section). I have been able to wish people I haven't seen or spoken to in months, or even years, many happy returns. This convenience can spawn laziness and apathy, as saying happy birthday to a friend becomes a part of the daily routine. It has become even easier now you don't even have to leave your news feed to post on their timeline.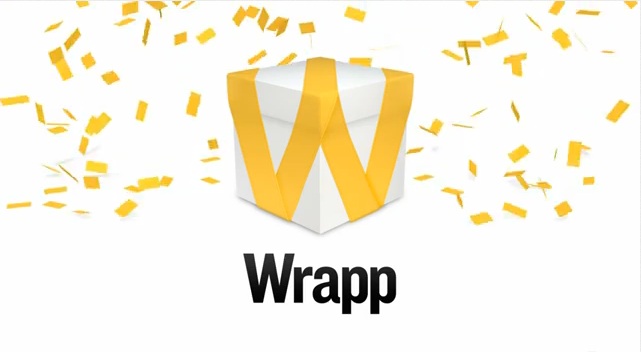 Happy Birthday (enter friend's name). Have a good one x
Happy Birthday (enter other friend's name). Wish I was with you x
These are just two of many templates of saying happy birthday to a friend. It's a nice thought but ultimately, it's just robotic and mechanical. Birthdays used to be about giving to a friend or loved one. It didn't even matter how much you spent, because it was the "thought that counts". Now, however, we don't even think when typing away at our friends wall.
This is all about to change as (free) social gift app, Wrapp, on iOS [iTunes] and Android [Google Play], allows you to post gift cards, many being free, to peoples Facebook walls which they can then redeem at the store using their smartphone, like a voucher. This means that for birthdays, Christmas, anniversaries or even just wanting to celebrate a loved one, you can specialise and give them something they can actually enjoy.
The Swedish company are currently having a lot of success, being a huge hit in their home country, the App has now launched in the UK and has received over $10million in backing [CrunchBase]. The first instalment was for $5.5million in Series A funding led by Atomico. The venture capital firm's backing, formed by Niklas Zennström, has led the Skype co-founder to join Wrapp's board of directors. He was later joined by LinkedIn's Reid Hoffman, who became Wrapp's second investor, with $5million, through Greylock Partners.
However, there are more experts behind the scenes as well as the co-founders, which consist of Hjalmar Winbladh (Rebtel and SendIt) and Spotify founding CTO Andreas Ehn. This experience will be vital as the company gets ready to launch in the U.S, Germany, France, the Netherlands, Australia, Asia and more.
Not only is this exciting for social media users as they are able to share gifts with friends, using either the set amount from the voucher or adding more, it's particulary attractive for the companies themselves as Wrapp offers businesses a chance to engage with friend to friend marketing.