1. Sawbuck Realty
A different type of addition to the startup of the week series is an American real estate company Sawbuck Realty. However, it is for their new iOS app, HomeSnap, that could change the way we find and look for property.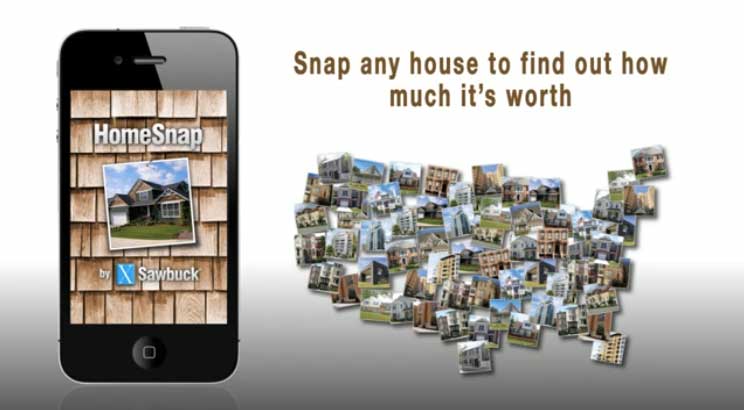 Finding a new flat to rent or house to buy is not usually a pleasant experience. The internet has made it easier but, at times, what's online can be an outright lie. You want to be able to find a property you are interested in and see if you can afford it. With HomeSnap, all you have to do is open the app, take a picture of the house and all the information will come up.

It is with this app that has got the makers of HomeSnap, Sawbuck Realty, $3.5million in venture round funding from Revolution Ventures. Started in 2008 by Guy Wolcott and Steve Barnes, Sawbuck decided to change the rules of real estate.
The award winning startup claims to be the first real estate company in America to give users as much MLS (multiple listing services) information as possible, rather than "holding it hostage to generate a lead and "connect buyers and sellers with the best local agents, regardless of broker affiliation."
With this integrity, customer-focused business model and integration of new technologies, Sawbuck Realty deserve a spot on UXB's startups of the week. If only it was over here in the UK.