1. Airbnb
Airbnb is not exactly a staggering discovery by UXB so we won't go into too much detail on how the company changed the way thousands of people are opting to sleep in other people's homes instead of over-priced hotels. But here is a run-down for people that don't know.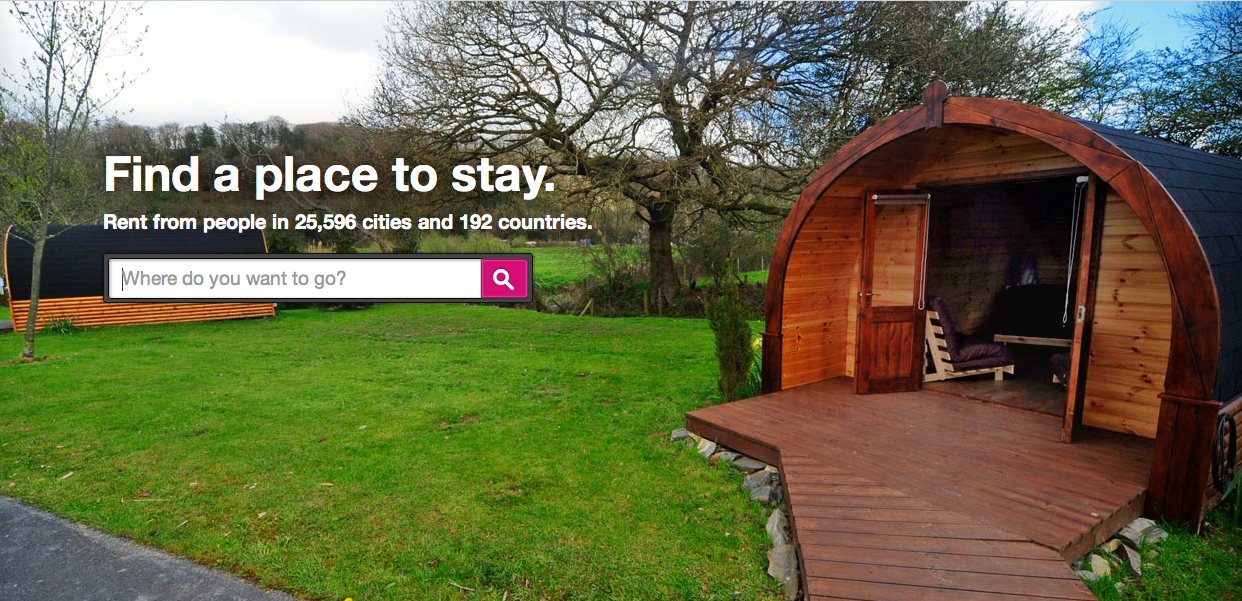 Founded in August 2008 by Nathan Blecharczyk, Brian Chesky and Joe Gebbia, Airbnb figured out the perfect way to innovate accommodation. Rather than stay in hotels in tourist heavy areas the website, Android [GooglePlay] and iPhone app [iOS] allowed users to 'list, discover and book unique spaces around the world.'
This has lead the company to raise a total of $120million in Venture Funding, including a series B funding from that Hollywood's most active investor, Ashton Kutcher, who regulary advocates the site and claims it is the way he books a place to stay.
However, the reason why Airbnb has made our startups of the week series - apart from the fact it has yet to be featured - is that they have recently made the site more social and sticky with the introduction of wish-lists.
Now, rather than the site being a just booking procedure, users are able to create their perfect Honolulu holiday, Romanian retreat or Germanic getaway and share with friends on Twitter and Facebook. What is great about this idea is that, like Pinterest, visitors to the site will create just to share.
A great advancement and a solid addition to our Startup of the week series. Now we are off to keep looking for our Californian getaway.