1. Soundrop
There are many articles online for the Rdio vs Spotify debate, a conversation seemingly alien to UK users as Spotify has become the digital way to stream music, either as a paid subscription or a free, ad-supported service. However, it seems that Spotify currently has two major advantage over its competitors. 1) Its close relationship with Facebook and 2) its app integration.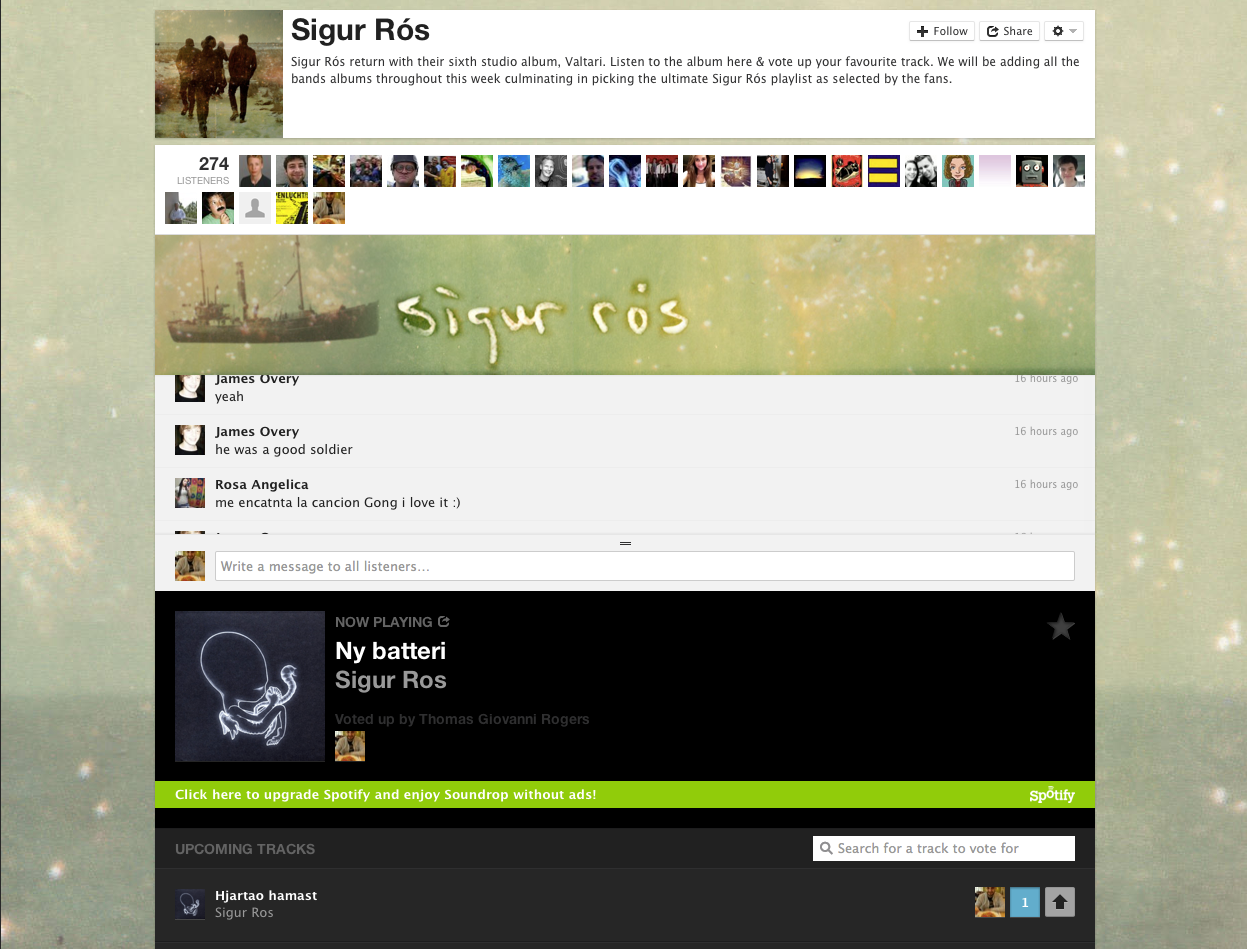 One that sticks out this week is Soundrop, an app that aims to make social music less about boasting and more about conversing. Rather than integrating Spotify to your Facebook account so people can see what trendy, hipster artist you have listened to, Soundrop is a chatroom where users can add songs in hope of being up-voted to make the playlist. Quite like a jukebox version of Reddit, based on Genre's, artists and decades.
With 7,000 rooms, 60 million songs and 3.3 million listening sessions logged already, some people can't help but notice Soundrop's traction. In fact, earlier this week the Oslo based company received its first investment of $3million, coming from the lead backer of Spotify, Northzone. Not a bad feat for a company who launched at the end of 2011.
Interestingly, the idea isn't actually that new. Not only are Soundrop a direct competitor to Turntable, many digital television shows such as Kerrang!, Heart and Q have for years encouraged viewers to text or call in to determine the next song to be played. Soundrop have taken this and made it up-to-date, easy to use and a lot of fun.
Soundrop works because you can see how your contribution is doing, talk to new people and hear new music from people with your tastes. Having been involved in many Soundrop meet-ups, the app may soon be as important to Spotify as much as they rely on it.