1. Foursquare
Foursquare are by no means new. In fact, we are sure many readers of the UXB blog will have celebrated being a mayor of their work, coffee shop or book store some time back in 2009. So what is it that gets them into the prestigious UXB Startup Of The Week hall of fame? An incredibly savvy redesign.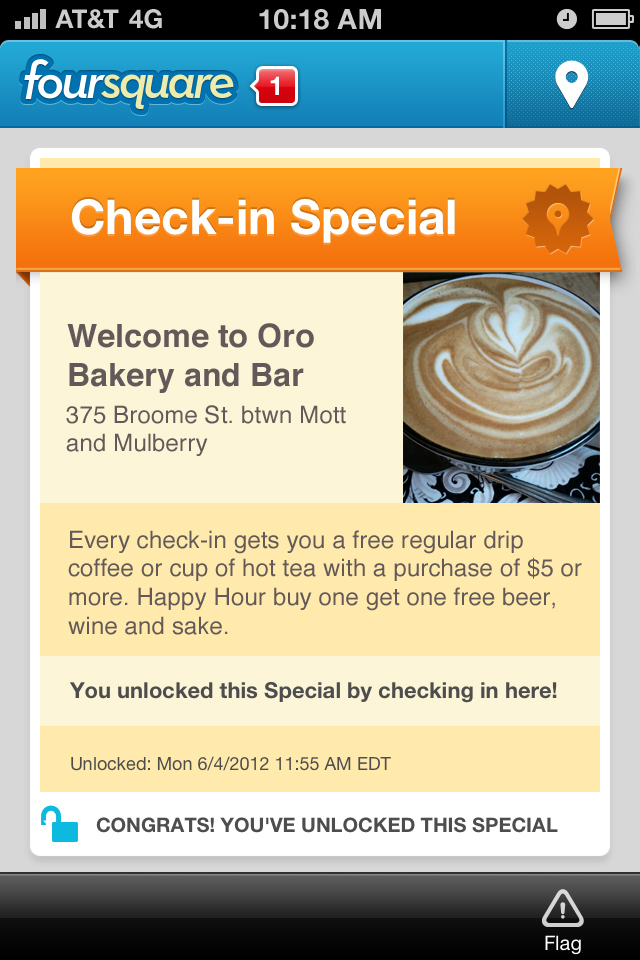 [Image from Mashable]
The problem for Foursquare is that check-in apps are out. It's official. Look, even Pandodaily said it. What is alive, however, is recommendation and voucher apps.
Launched today, Foursquare's new app [AppStore] [GooglePlay] provides the usual check-in feature but added emphasis on discovery, deals and friends. In fact, it looks like it could make the company some money by allowing companies to advertise deals and vouchers when users check-in, seemingly taking on GroupOn, Wowcher and other voucher sites in the process. Finally, an incentive worth pulling your phone out for! As Freakonomics taught us, incentives make the world move.
Started in 2009 by Dennis Crowley and Naveen Selvadurai, Foursquare has around 70 employees, was valued at $600million last year and has 20million users. Well, users is a bit generous as according to the CrunchBase graph, only 2million people on average use the app.
However, with the redesign it looks like Foursquare are pushing their way back into being more relevant than ever. The days of yearning to be mayor of your local Starbucks once again will take a backseat as vouchers will take prevalence. Check in to your local noodle shop and have a discount... looks like this needs a re-download.