The internet has changed music. No longer are our spending habits dictated by grumpy music journalists and overbearing major labels. Services such as MySpace allows users to find and stream bands for free, discovering new music every day if they wished.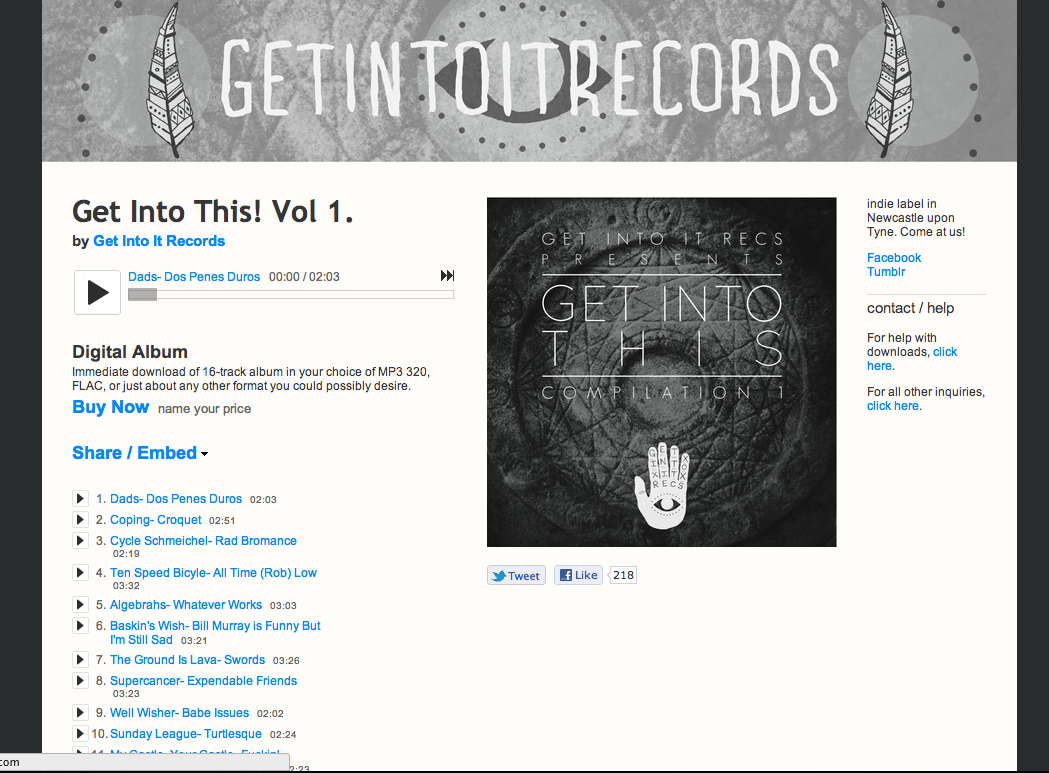 However, to purchase music and merchandise you still had to succumb to the powers that be. iTunes did disrupt the music industry by demanding a one-price-for-every-song system, but ultimately it just became another music industry elite. BandCamp represents a change to the rules, giving power to the artists, with the ultimate winner being the fans.
Co-founder of Oddpost, later becoming Yahoo! Mail, Ethan Diamond set up BandCamp back in 2008. Since then, the company has added Automatic (the company behind Wordpress) CEO Toni Schneider to the board.
On BandCamp, musicians and independent record labels are in control as they can chose how much to charge. Of course, BandCamp take a cut but it is quite fair. At first, BandCamp will take 15% but as soon as you make anything over $5,000, it drops to 10%. There is also an option to allow users to name their price, which could be zero.
BandCamp stood out from the crowd in 2010 when quirky musician Amanda Palmer made $15,000 in 3 minutes from BandCamp sales alone. Since then, usage has grown and the site reported $1million in sales for December 2011.
With MySpace having become almost unusable and Facebook relying on streaming platform Spotify, BandCamp is giving musicians and fans the chance to cut out the middle man and benefit each other.