1. Amen
Everyone has that friend that loves to make objective statements about subjective topics. "This app is the best time-waster ever", "the iPhone is the worst phone ever" and "The UXB blog is the best blog ever." Of course, most of these statements are highly debatable (except for the UXB one). It is this type of conversation that Amen want to encourage.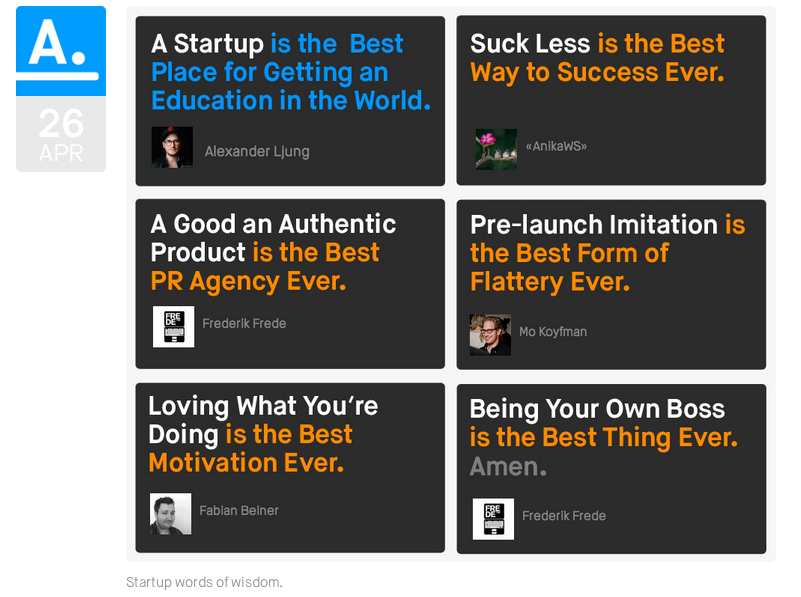 When on the app, you are faced with a stream of statements made by friends and other users about the best and worst of movies to music to reasons for lazy people to run (Zombies!). You can chose to agree with the statement with an "Amen" or you can disagree (Hell no!) and add a rebuttal. The statements are black and white but with enough users collaborating Amen is able to create a greater understanding of the grey area by aggregating opinions into lists.
"Amen is an app for creating and sharing opinions about the extraordinary things in life."
Having recently received $2.9million investment in Venture Rounding funding headed by Index Ventures - which includes one of Hollywood's most active investors, Ashton Kutcher - Amen asks users to post the best and worst of everything.
Amen is also packed with experience. CEO and co-founder Felix Petersen had previous success with his startup Plazes, which was sold to Nokia back in 2008. Joining him is Caitlin Winner (Plum, Nokia) and Florian Weber - a man sometimes referred to as Twitter's forgotten co-founder.
Officially, there is only an iPhone app [iOS] available for the network, but there is Amenoid, an unofficial Android client [Google Play]. Unfortunately, this has still not been enough encouragement for anyone other than app addicts to sign up. In fact, of the only two friends I found on Amen, one blogs for UBelly and the other Gizmondo.
Simply put: Amen is the best app with not enough people on it.