1. ADzero
There are few topics that are 'trending' more at the moment than smartphones and sustainability. AT&T are even about to launch a new program to rate the eco-friendliness of all the devices they sell. The Eco-Rating program will evaluate all of their devices from production to disposal. We think we have found one that will pass with flying colours. Introducing the ADzero.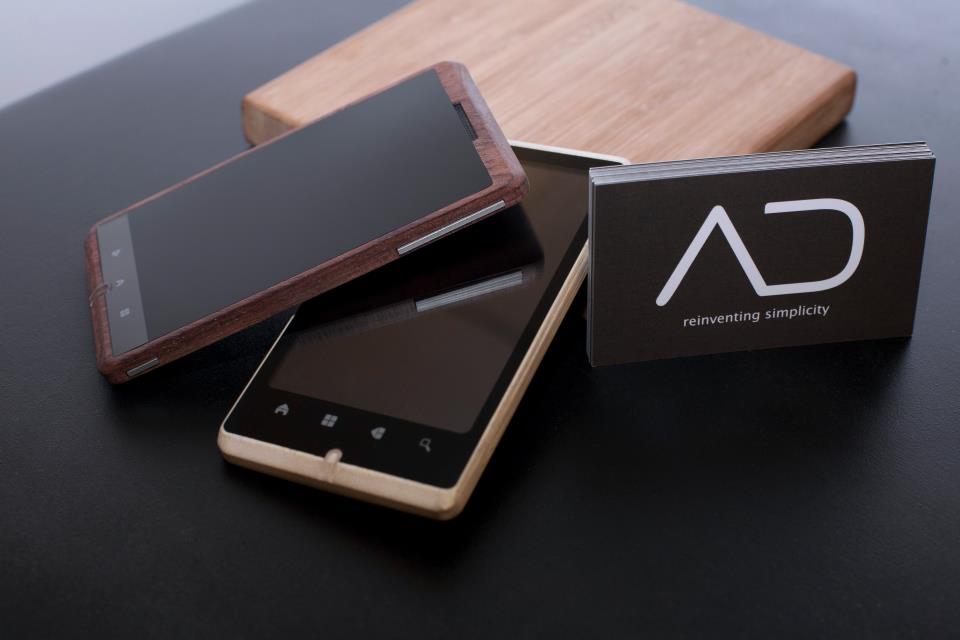 [Image from ADzero - Photography by Karen Storey]
ADzero are a startup company from both China and the UK after it's co-founder, Jerry Lao, discovered 23-year-old London design student Keiron-Scoot Woodhouse's Sony Ericsson Xperia LED concept back in 2011. Impressed by the design, Lao traced the Middlesex University student back to a product design forum to approach Woodhouse about turning his idea into reality.
For the following few months, Woodhouse began to sketch up new ideas and came up with a beautiful design made out of bamboo. This makes Laura, the companies latest prototype, light-weight, durable and highly sustainable, to the point that farming it actually helps the environment. It also looks fantastic. On the Android OS, ADzero are developing their own ICS user interface.
After an impressive showing at TENT London, things began to quieten down as the team were busy working on the product and Woodhouse started his third year at university. That was until January this year, when BBC picked up on the device and started a plethora of well known tech blogs, including Mashable, TechCrunch and Engadget, to write up about the phone, which includes a unique ring-flash design, allowing evenly illuminated pictures.
ADzero have set the mark for sustainable, individual and beautiful smartphones which would appeal to most eco-friendly consumers. However, the company are targeting the more boutique market, rather than trying to hit the pocket of everyone. With such a beautiful design though, we think they'll shift more than enough.