Monday: Turn your social estate into a TV show
Quite a fun start to the Social media summary - especially compared to last week's Facebook heavy IPO talk - is Stevie, a website that turns your social estate into a tv show.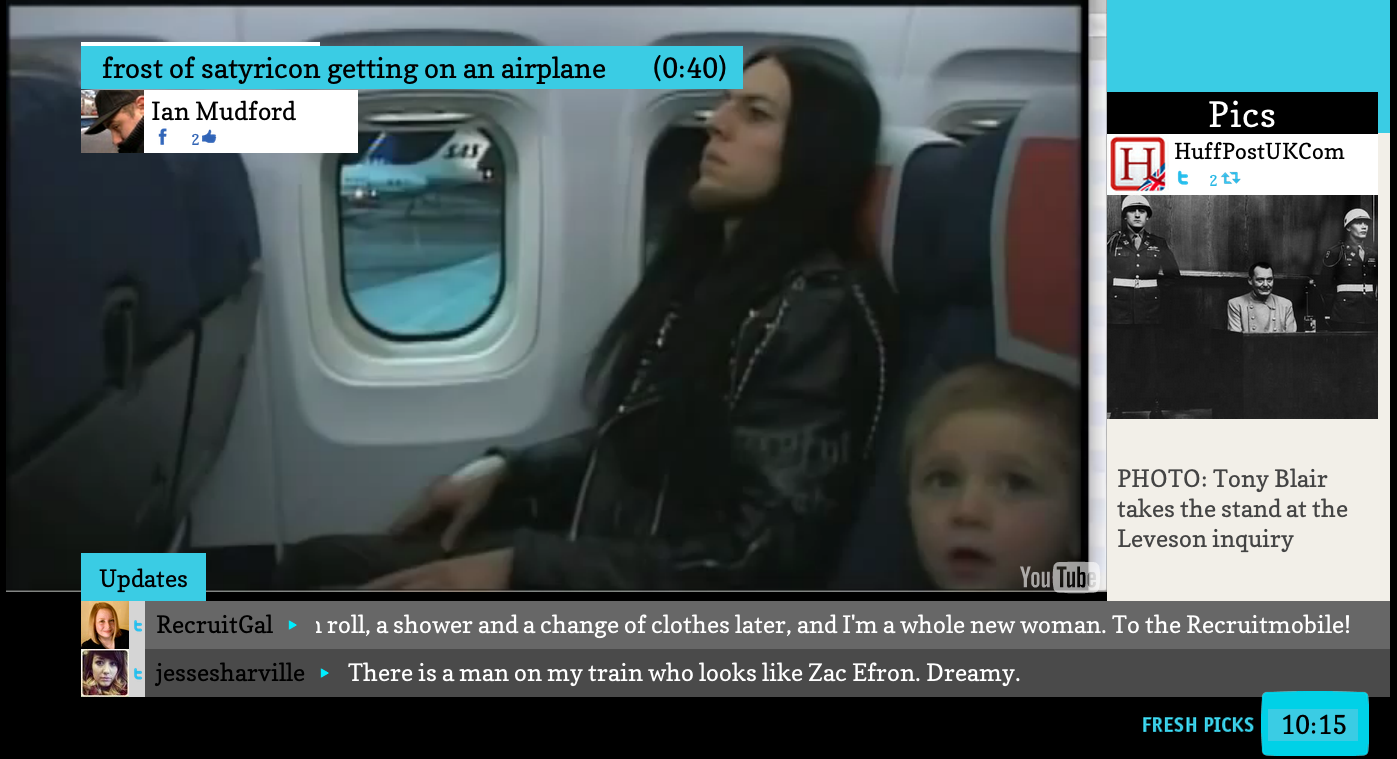 By logging in with your Facebook and Twitter profiles, your friends' Tweets and statuses will appear as breaking news, while videos posted will play the tv show. Really, a website that you have to play with. But wait until you are at home because it could eat up a lot of work time.
Tuesday: Facebook and ooVoo take on Google Plus hangouts
They have been called a waste land with an average engagement of under 1% but at least Google Plus had the USP of Google Hangouts.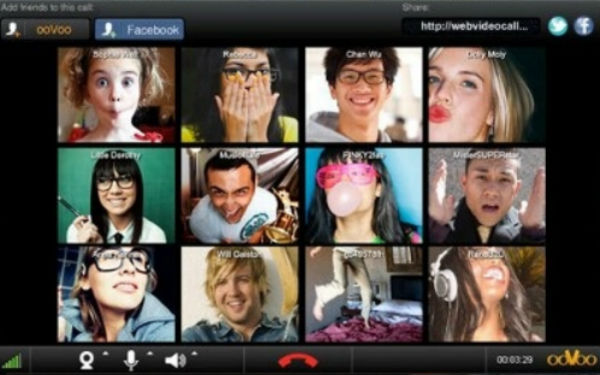 [Image from Mashable]
Video-call service ooVoo announced that it has rolled out its services to Facebook, meaning users can have video hangouts on the social network of up to 12 people. Not only that but iPad users can have 4-way HD chat, an industry first.
Should Google Plus just give up now? Is there a chance that the world's most visited website can crack the social world? Leave your comments below.
Wednesday: The Facebook IPO hangover
What happened? A couple of weeks ago the Facebook IPO was one of the most talked about IPO's in history and set to be a huge success. Now, share prices are down to $31, 18% lower than the initial price offering of $38.
Well, a couple of things happened.
1) Facebook admitted they were struggling to find a way of making money when people accessed on mobile devices, which was happening more and more.
2)GM decided to announce that they were stopping their Facebook ads campaign, focusing only on the fan page, as it was making no sales for the motor company.
An up and down week for Facebook but the newly married Zuckerberg won't mind. He just wants to make the world more connected... as he reminds us in every interview... in that weird creepy way... while sweating profusely.
Thursday: MIB social media campaign blogger gets a big screen moment
Social media campaigns for television and movies are nothing new. One of the best online campaigns for television was Lost's ARG (alternate reality game) in 2006, where users would find passwords online, hack into websites and uncover more mysteries - with the help of YouTube - before the release of the next season.
Now, the social web is more advanced and refined than it was 6 years ago, which has seen many online social campaigns for a movie. However, the new Men In Black 3 campaign is particularly interesting, as the 14-year-old (fictional) blogger that starred in the YouTube videos can be seen in the background of the new movie.
Friday: Facebook launch photo app. What?
Last month, Facebook started the process of buying Instagram for $1billion. Now, the social network have launched their own photo app Facebook Camera [iTunes, Google Play], allowing you to add filters, upload to your Facebook stream and tag friend - kinda like Instagram.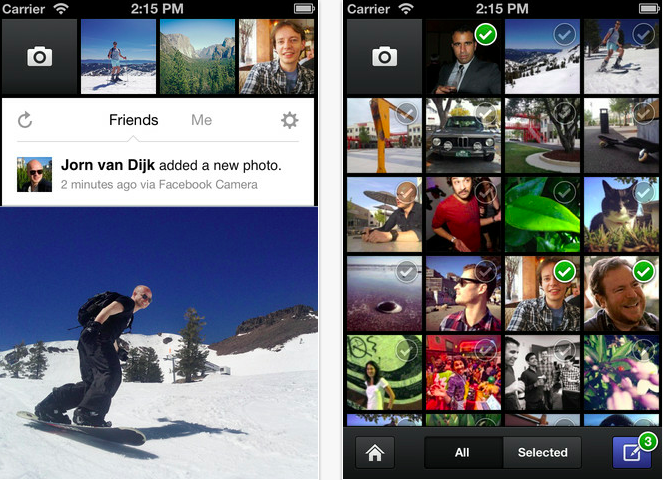 The weird twist to the story is that this app must have been in development before the Instagram acquisition, leading to the question "Why?". What do Facebook have up their sleeves? Are they just covering their basis? Do they have a more sinister plan to kill Instagram and push their own app or wil Facebook just own two social sharing photo apps that let you add filters? Only time will tell. It is quite a nice app, though - if you're into Instagram clones.