Monday: Slow start to Twitter's new design
Last week, we reported that Twitter had given users the choice of changing their profile to include a cover photo similar to Facebook's timeline design. However, brands are not embracing the new look.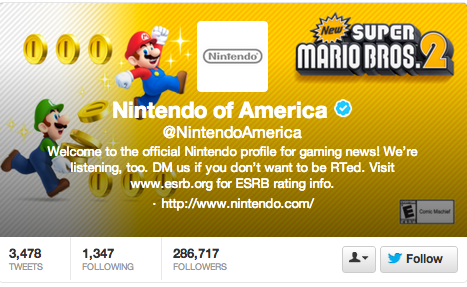 According to Mashable, as of Monday only eight of the top 100 brands have made the switch - Samsung, SAP, Nike, Nintendo, Ford, Moet & Chandon, Armani and Starbucks. Read more via Mashable.
Tuesday: Facebook shares down again!
It appears that every week since the start of the social media summary we have been reporting the fall in Facebook share prices. What started as an exciting story of Zuckerberg's social network going public has turned into a sad story.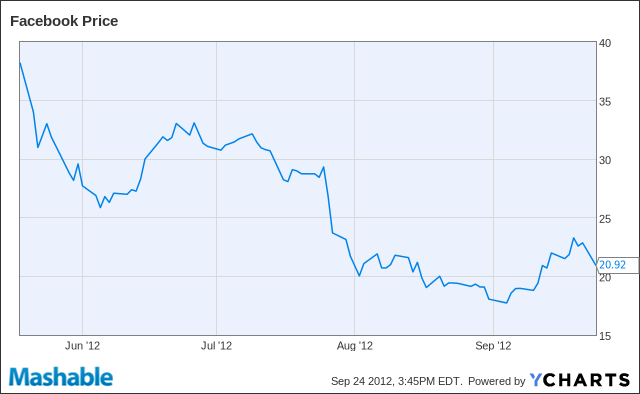 Just look at that graph! While share prices started to rise slowly again, they took a 9% drop last week. Oh dear. Read more via Mashable.
Wednesday: Stumbleupon have a Pinterest makeover
The popularity of Pinterest can largely be put down to its design. In fact, Mashable's Sarah Kessler believes it will change web design "forever". A bold statement but it may not be a terrible prediction. Now, Stumbleupon are the latest website to adopt the Pinterest look.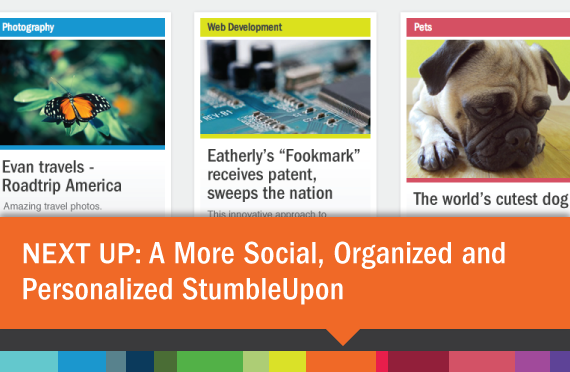 The referral site has also added a new feature called My StumbleDNA, which breaks down the content you have actively liked into a bar graph, and it looks very nice indeed. Read more via TechCrunch.
Thursday: Facebook brings back gifts...
Gifts wasn't a huge success for Zuckerberg and co - we can barely remember them. In fact, the company decided to drop the feature in 2010 to focus on other, more popular, features.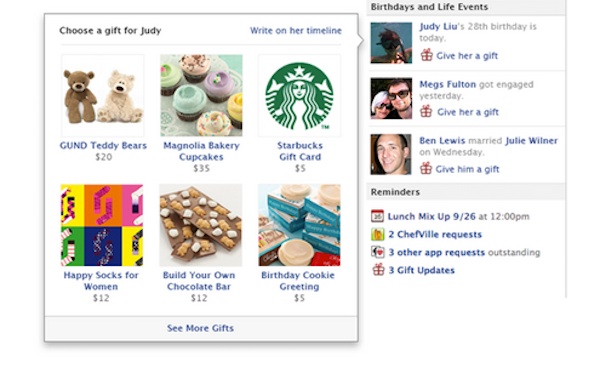 However, as the social network start looking to generate a revenue to please their shareholders, Facebook will bring them back. Might now be the right time for them? Read more via Mashable.
Friday:... and it's already working!
Yep, that's right... the news that Facebook is re-introducing gifts, giving the company a third business model along with advertising and payment revenue, has made some shareholders very happy as the price of stock shot up by 6%.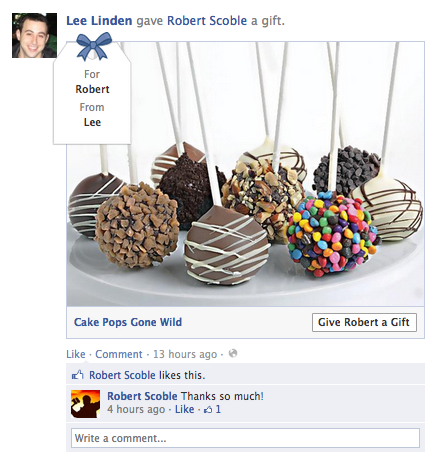 What started off as a bad week for Facebook ended on a high. Zuckerberg can now only hope that these business models can work together to deliver a substantial revenue to redeem the value of his once gold plated social network. Read more via TechCrunch.