Monday: Thiel sells most of his Facebook stock

Peter Thiel - co-founder of PayPal and one of Facebook's earliest investors - has sold his stock in the social media giants. The entrepreneur decided to part with a whopping 22.3 million shares as soon as the lock-up period had expired.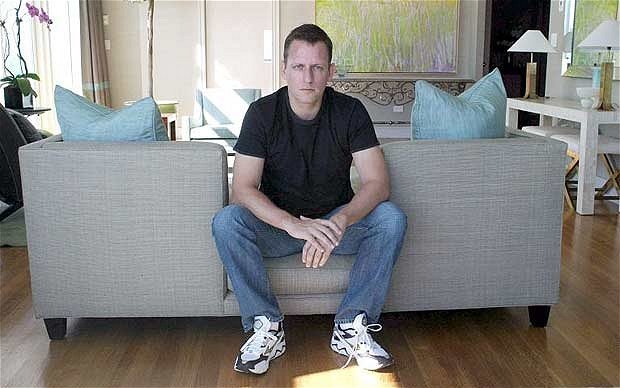 The sale of the shares has added $396million to his already reported $1.5billion worth. While not necessarly bad news for Mark Zuckerberg and co, it does show that the hype surrounding the social network may be short lived.
Tuesday: Facebook delete cosplay accounts
Cosplay is an increasingly popular activity where people dress up as their favourite super-heros, computer game characters and more. The "scene" is incredibly reliant on networking, meeting other cosplayers, professional photographers and event organisers.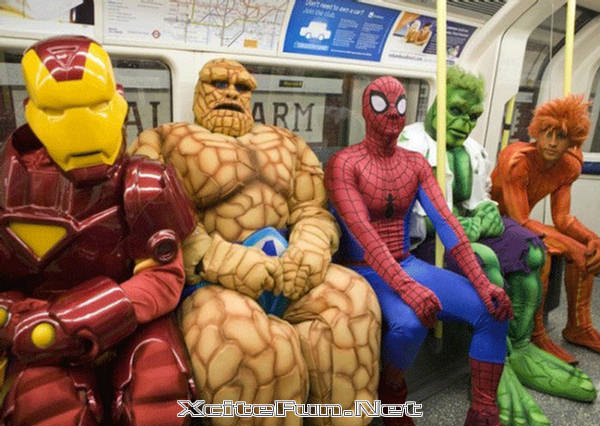 [Image from Victory Pellet]
However, Facebook doesn't like psuedonyms, which means that thousands of cosplayers had their accounts deleted as the social network decided to go on a "purge" without warning. Not very nice!
Wednesday: Twitter force Tumblr to remove friend finding feature
In an attempt to tighten its API, Twitter have forced Tumblr to take down the ability for users to find their Twitter friends for the blogging service. This news comes a month after the same happened to picture sharing service, Instagram.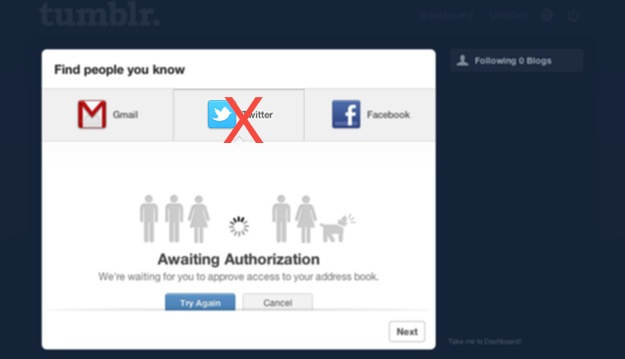 [Image from TechCrunch]
This appears to be a ruthless move from the micro-blogging startup as they aim to stop being so helpful to their competitors. However, some people in Twitter don't seem too happy with the move. Engineer Alex Choi replied to a tweet defending the move with: "I wholeheartedly agree, but this @tumblr business just stinks."
Thursday: is SongPop the next Draw Something?
When OMGPOP released Draw Something, it seemed that everyone with a smartphone found their inner Van Gogh with 15million users sketching away daily at their peak in April. However, since then the artistic social game has seen users falling off. Is it because there is a new game in town?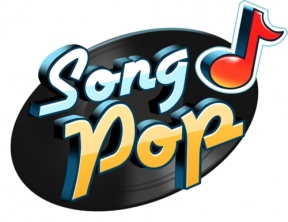 [Image from SongPop]
In May, FreshPlanet announced their latest game - SongPop - and figures last week reveal that they may be the social game of choice... at least for 25million unique users. While only 4million of these users are daily, it is still growing and fast. However, how long will it be until users find the next new gaming fad?
Friday: Fake followers on Twitter revealed
Twitter can often be the place you go to see how popular celebrities are. Many news companies rely on these Twitter stats and services such as Klout and Kred use it as a gauge of your influence. However, the numbers may not be as accurate as people think.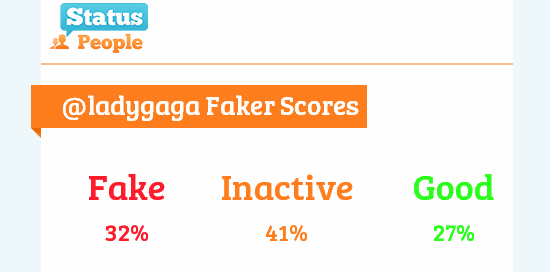 [Image from Digital Music News]
Thanks to new tool Fake Follower Check, you can now discover how many of your followers are fake or inactive and it is bad news for celebrities. Some of the biggest offenders include:

President Obama: 70% fake or inactive: Around 13million
Barcelona FC: 80% fake or inactive: Around 5million
Cristiano Ronaldo: 79% fake or inactive: Around 10million
Lady Gaga: 73% fake or inactive: Around 22million