Monday: Announce your pregnancy on Facebook
Facebook have just rolled out a new feature for users who are about to add a new member to the family with an "expecting a baby" event for timeline.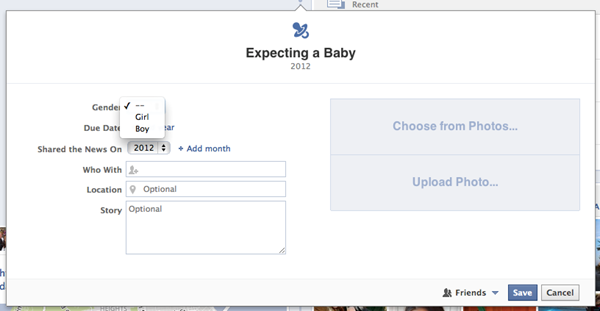 [Image from Mashable]
While this new feature may just be a nice addition for your Facebook timeline - of course who wouldn't want to tell the world that they are about to have a baby - our cynical marketing heads at UXB think this may be an advertising ploy by the social network as parents tend to part with their cash a little easier for baby accessories.
Tuesday: Daughter of Dell founder taken off Twitter due to security reasons
Michael Dell, founder and CEO of computer company Dell, has seen his daughter Alexa Dell removed from Twitter on Friday after one of her instagram photos ended up on Tumblr blog Rich Kids Of Instagram, a blog highlighting the ridiculous (and alcohol driven) life of very rich teenagers.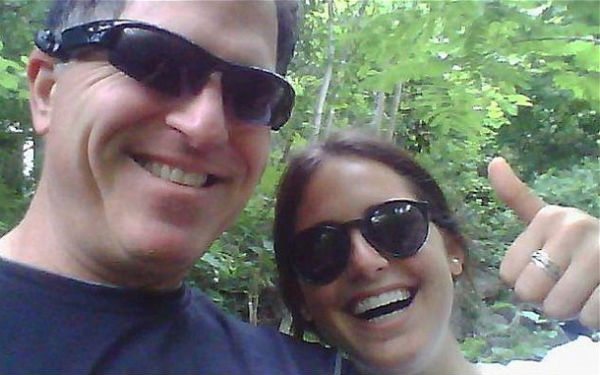 [Image from Mashable]
Mashable reported that Alexa is a very active social media user, posting her whereabouts all the time, including the invitation to her high school graduation, an event guaranteed to have her whole family. With her dad shelling out a reported $2.7million a year on security, we are shocked it took them this long to stop her actions.
Wednesday: Facebook test new advertising scheme
The often controversial social network Facebook made another bold move as they started to test a new advertising plan to have pages' sponsored posts appear on users news feed, even if they aren't a fan of the page.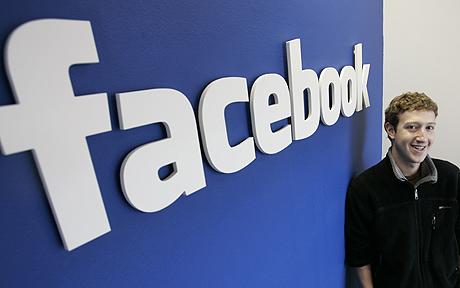 It may be possible that Facebook have had little option but to implement this more aggressive form of advertising on their site as share prices looked likely to fall. If you want to know more, read our view on the matter.
Thursday: Badoo bags another Googler
Google have taken another hit in their social media quest as Head of Global Partnerships, Jeff Hardy, for Google Plus Local is set to join social network, Badoo.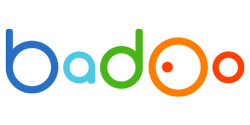 [Image from TechCrunch]
This is the second Googler to leave for the UK website as Benjamin Ling was hired by Badoo back in April. While we are positive people here at UXB, we do wonder that if the world's most popular website struggle to launch their own social network, how well will an unknown UK do in the already over-populated sector.
Friday: Facebook stock hits new low, Zuckerberg remains confident
As we mentioned earlier, Facebook's share prices were expected to fall and did they ever. In fact, on Thursday, Facebook was given its lowest valuation per share since their IPO.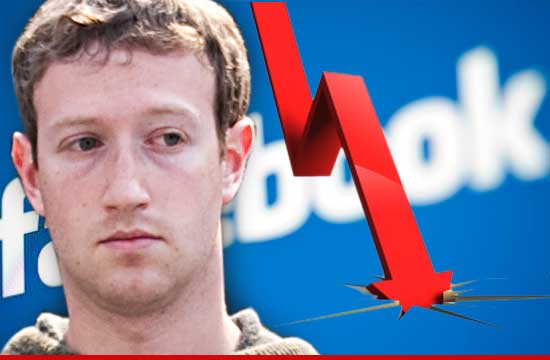 However, Zuckerberg has remained confident in the future of his company even after the CEO revealed that watching his companies stock drop was 'painful'. In a meeting with employees, Zuckerberg was reported to be positive about the future of the social network.