1. European football gets animated
Having not been in a European championship tournament since 2004, England are hopeful of finally getting the trophy as Euro2012 kicks off today. Well... we aren't really. We all know that England will probably let us down again but hey, we enjoy the false hope.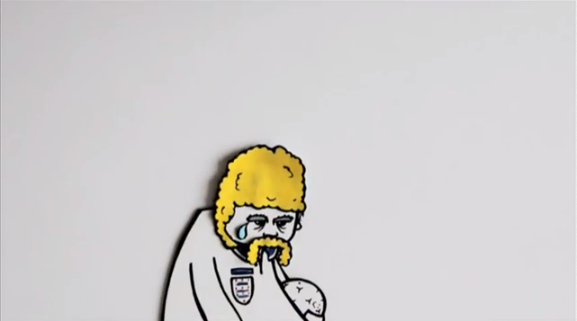 To fully understand what the future holds you have to look to the past and James Richardson narrates Leigh Pearce's drawings to create animated history lessons, released by The Guardian. With England, Italy, Ireland, Germany and Spain already animated, the series shows how politics, luck and general stubbornness have shaped Europe's top football prize.
Watch it here.
2. Kentucky friend gadgets
KFC... Battered iCod... However you disguise it, this is heartbreaking to see as New Zealand born artist and fashion photographer Henry Hargreaves deep fries a wide range of gadgets from GameBoys to iPads.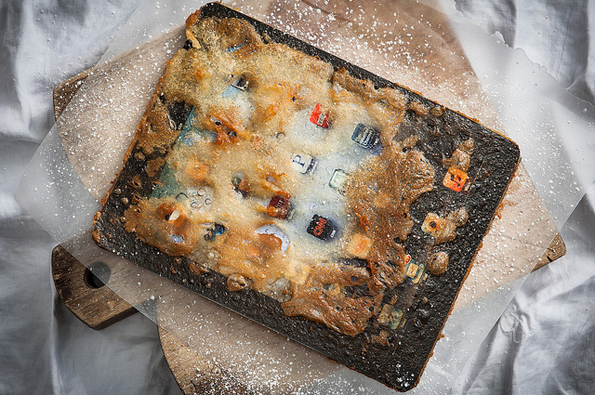 [Image from It's Nice That]
While we love art and design here at UXB, we also have a soft spot for mobile devices so we probably won't be doing this with our own equipment. Anyone hungry?
3. People are awesome
We regularly feature incredible people on top finds. It is amazing to think that with nearly 50 weeks of top finds, we still have so many people and so many things to discover online. We have featured Kilian Martin, Walk off the Earth and so many more.
Now, MeTheOne TV have put together some of the most incredible talents around the world in this intense video of the best of the best. The internet has undoubtably made the world smaller and it's nice to see how awesome people can be.
4. Another coffee? Maybe not.
Working in an office can be a pleasant place. It can be far more relaxed than the sweat of the kitchen, the grease of the garage or complaints of customers on the shop floor. In fact, we can be so relaxed at work that coffee is needed to make sure we stay alert throughout the day to keep the clients happy. But when is it time to stop?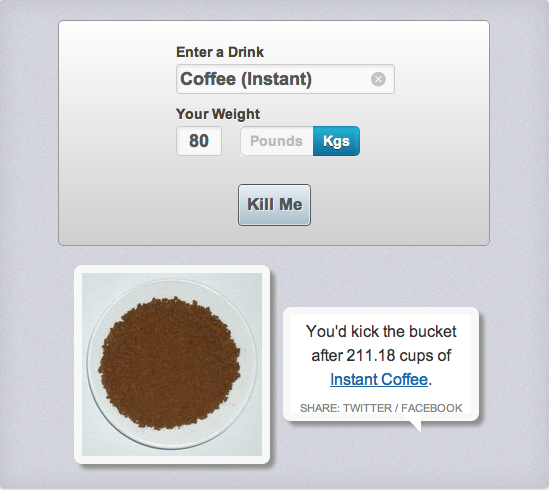 This is where Death By Caffeine comes and helps as it accurately predicts how much caffeine based drinks are needed before you keel over and die. For someone with the weight of around 80kgs (that's 12st8 to us English people) it will take just over 211 cups of instant coffee before you keeled over.
Don't worry though, you have to drink it all at once for it to end your sipping ways. Over time your body can handle it just fine.
5. Football history gets the LEGO treatment
As it is the start of Euro2012 later today, it is only fitting that we start and end with fun football features. This time round, we have the highlights from the previous tournaments, recreated by teenage fan Graham Love.
The video has picked up a lot of media attention this week- which would usually have us omit a top find. However, this is so good and funny it has to have a mention.
Ironically, the 18 year old will only have been 10 years old the last time England were in the Euros but he seems to capture much of its history perfectly.