1. Today I made
Today I Made is a website to show off what you have created that day. For budding chefs to experienced inventors, TIM is like a social show-off platform, but in a nice way.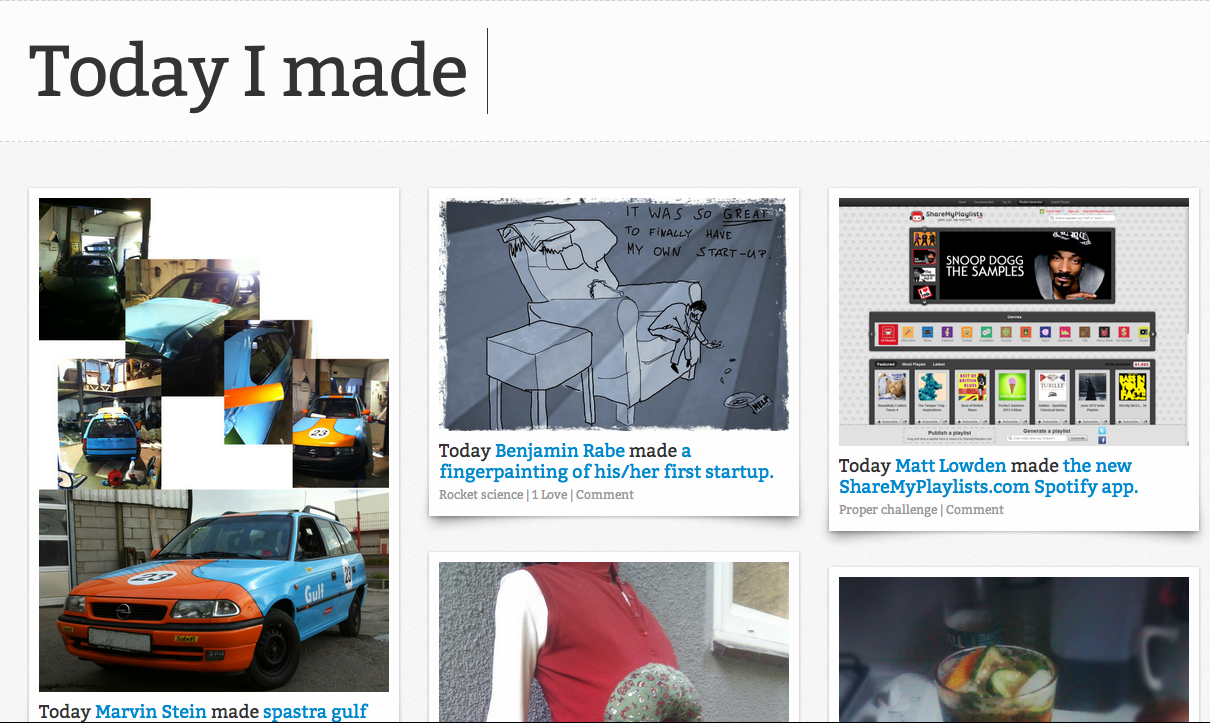 It is a space where you can post those special little projects you are dying to expose to the world and Facebook/Twitter just isn't enough. In a pin-board style, everyone's work is on display, because it's there to inspire.
Today I made a blog post about how you should go and show people what you made today on Today I Made... inspired yet?
2. Google images dictionary
English artists Felix Heyes and Ben West have created a dictionary with a visually striking difference. Rather than the old fashion Webster way of describing words with.. you know... other words, Heyes and West have used the first image to appear for each word on Google.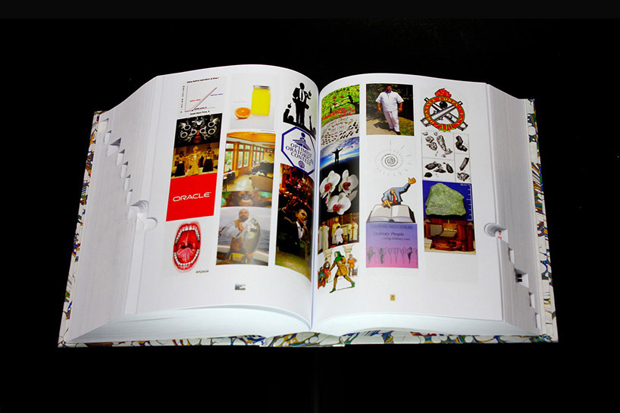 [Image from HypeBeast]
Everything about the book is good looking but useless... kinda like another Google product. In fact, after about one image you would be forgiven if you were completely lost.
3. Leaked iPhone 5 pictures.
Firstly, people should be careful when it comes to leaks of Apple products. The company are highly secretive when it comes to their hardware. However, it can be very hard to keep digital devices under-wraps, especially as the new iPhone may be the most wanted piece of kit since the latest iPad earlier this year.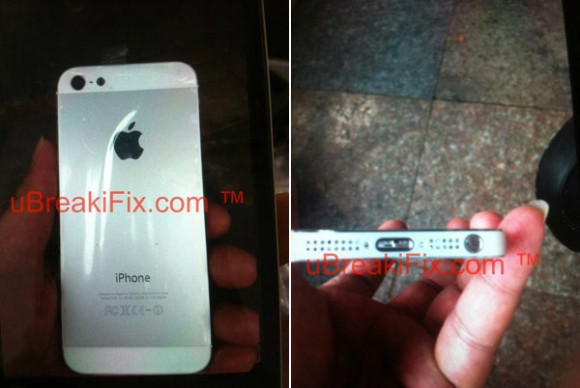 [Image from Mobile Mag]
According to Mobile Mag, the parts pictured above have come from a "reliabe Chinese parts supplier." If these images are accurate it looks like the new iPhone will have an aluminium backplate as well as a smaller dock connector. This does go against earlier reports suggesting that the latest Apple mobile will be made from Liquid Metal... but then that could have just been this concept. Who knows when it comes to Apple, we will just have to wait and see.
4. Minimalist Prometheus posters
The prequel to Ridley Scott's beloved Alien series, Prometheus, comes out today and some UXB'sters (Nick) couldn't be more excited. We won't say anything about because we aren't into spoilers here but it looks amazing. In fact, the guys behind Prometheus have done such a good job at hyping the film (including this viral TED video) that there is already fan art out on the internet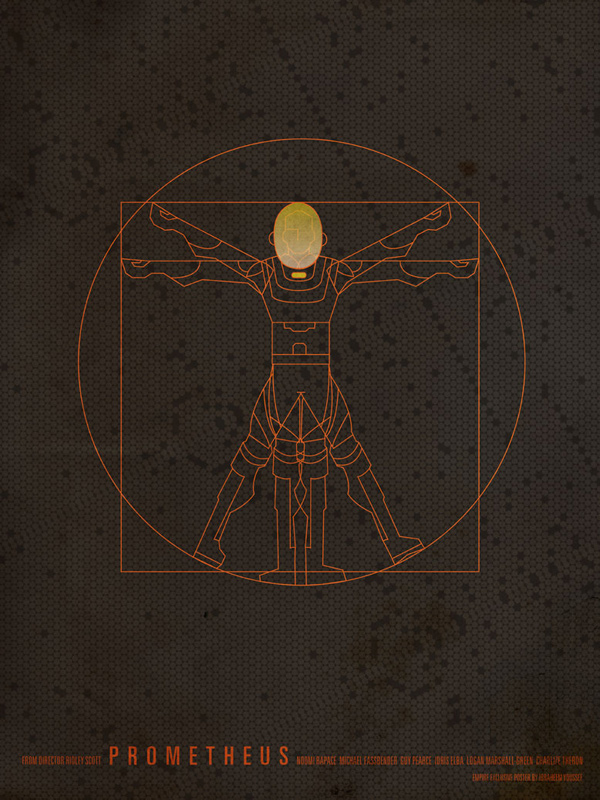 [Image from Bloody Disgusting]
And what better than minimal fan art, with this Leonardo Da Vinci inspired poster by Ibraheem Youssef. This isn't the first of Youssef's minimal designs as he has incredible renditions of Kill Bill, Goodfellas and the cult hit Curb Your Enthusiasm.
5. Kilian Martin: The most innovative skater around?
We love innovation here at UXB. While we mostly focus on design, mobile and digital, we can still appreciate when something is being pushed to it's limits and we were in awe when ex-UXB'ster Wil Benton sent us this video.
Teaming up with his usual director Brett Novak and Mercedes Benz, Spanish born skateboarder Kilian Martin released his latest video this week and it is insane. Martin is able to things with his skateboard that would make Rodney Mullen be shocked. An ex gymnast and surfer, Martin does whatever he wants on a board... or two. Watch the video and check out this interview with mb! by Mercedes Benz... then hit the share button because you know your friend are going to want to see this.