1. Exclusive pictures. Pizza Express gets the UXB'ster touch
Our very own Kate Hazell was commissioned by Pizza Express recently to have her illustrations - many of which make up the UXB site - become part of their new Nottingham restaurant.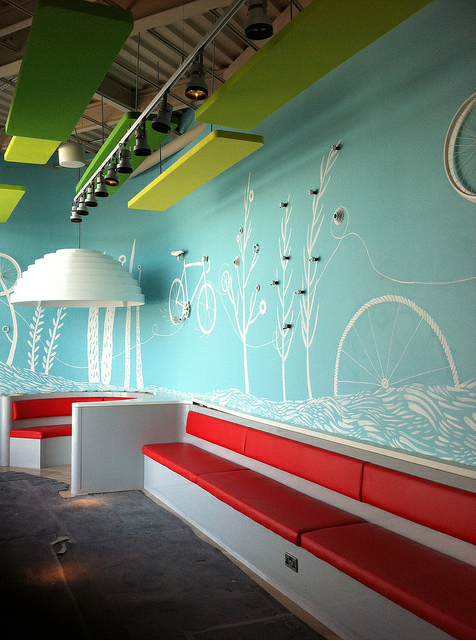 [Image from UXB's Flickr]
The theme for the new pizzeria is cycling as Nottingham is home to the iconic bicycle company, Raleigh. With handle bars for coat hangers and a funky modern feel, Kate's illustrations add the perfect touch to the restaurant. Check out more of Kate's work on her website, which includes Virgin Atlantic, Food and Drink Magazine as well as more for Pizza Express. Nicely done, Kate!
2. The end of the mouse?
The mouse changed the computer. Before the device, computers were all about coding, which didn't make it very appealing to the general public. After the introduction of the mouse, computers could now be used by even the least savvy users.
However, we are starting to see the end of the mouse. We have touch screen tablets, phone and gesture control apps but none may come as close to potentially offing the mouse as Leap.
Leap is a small device, available to pre-order for £70, that allows you to control your desktop computer completely with hand gestures! The future is here.
3. Simple yet brutal thoughts
Brutal Simplicity of Thought is an online collaborative book by M&C Saatchi, bringing together ideas from history that most define the creative philosophy behind the company.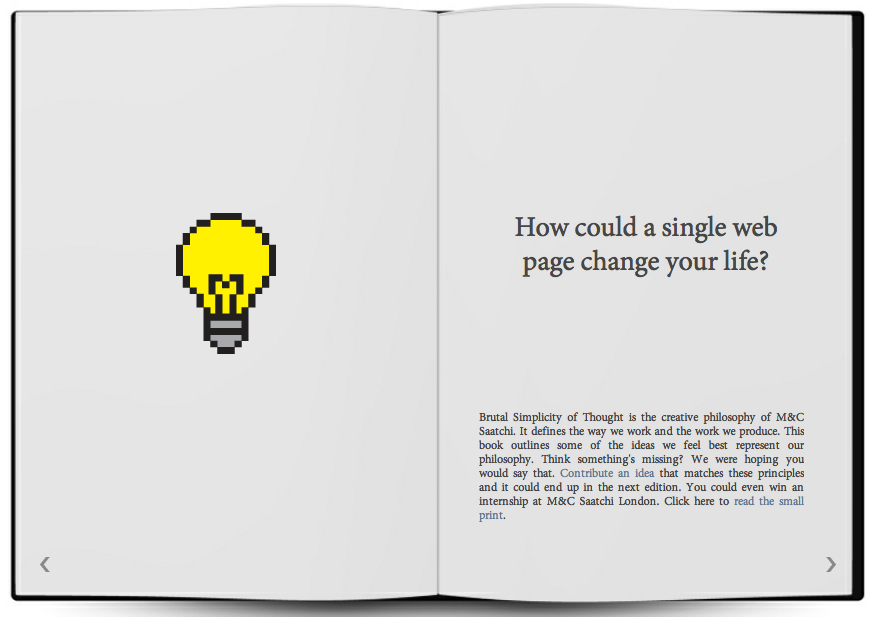 [Image from Brutal Simplicity of Thought]
The book is available to buy but, if you decide there is something missing, you can contribute to the website and maybe feature in issue two. It might even win you and internship at Saatchi!
4. Learn guitar with your iPhone
There are of course plenty of iPhone apps to help you learn guitar but there is now an actual guitar that works with your smartphone to improve your skills.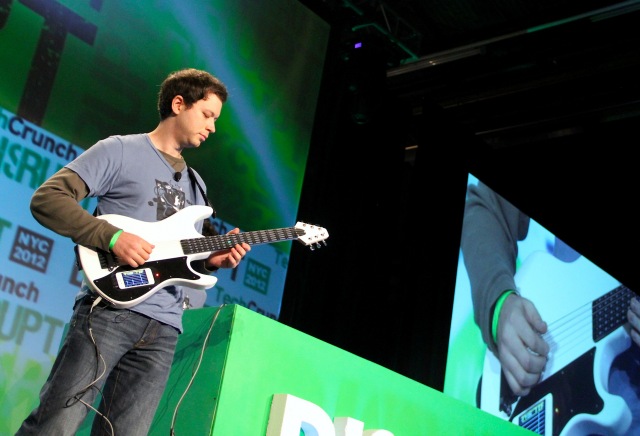 [Image from TechCrunch]
The gTar is a guitar with an iPhone dock that works with your phone to illuminate the fret board to help you learn how to play. However, there are three modes on the guitar.
Easy - don't worry about hitting the right frets as the right notes will play regardless.
Medium - Smartplay feature will fix any errors as you move to hitting the frets and strings at the same time
Hard - gTar will continue to display the correct notes but the actual playing is all down to you.
Retailing around the same price as a mid-range guitar, gTar is not just an iPhone dock but an actual instrument with digital augmentation using the smartphone. Incredible.
5. Blogger puts food on his dog
Many pet themed blogs have become popular over the years. So much so, that standing out of the crowd (literally in Maddie's case) can seem impossible. However, if the internet has taught us anything is that people love animals.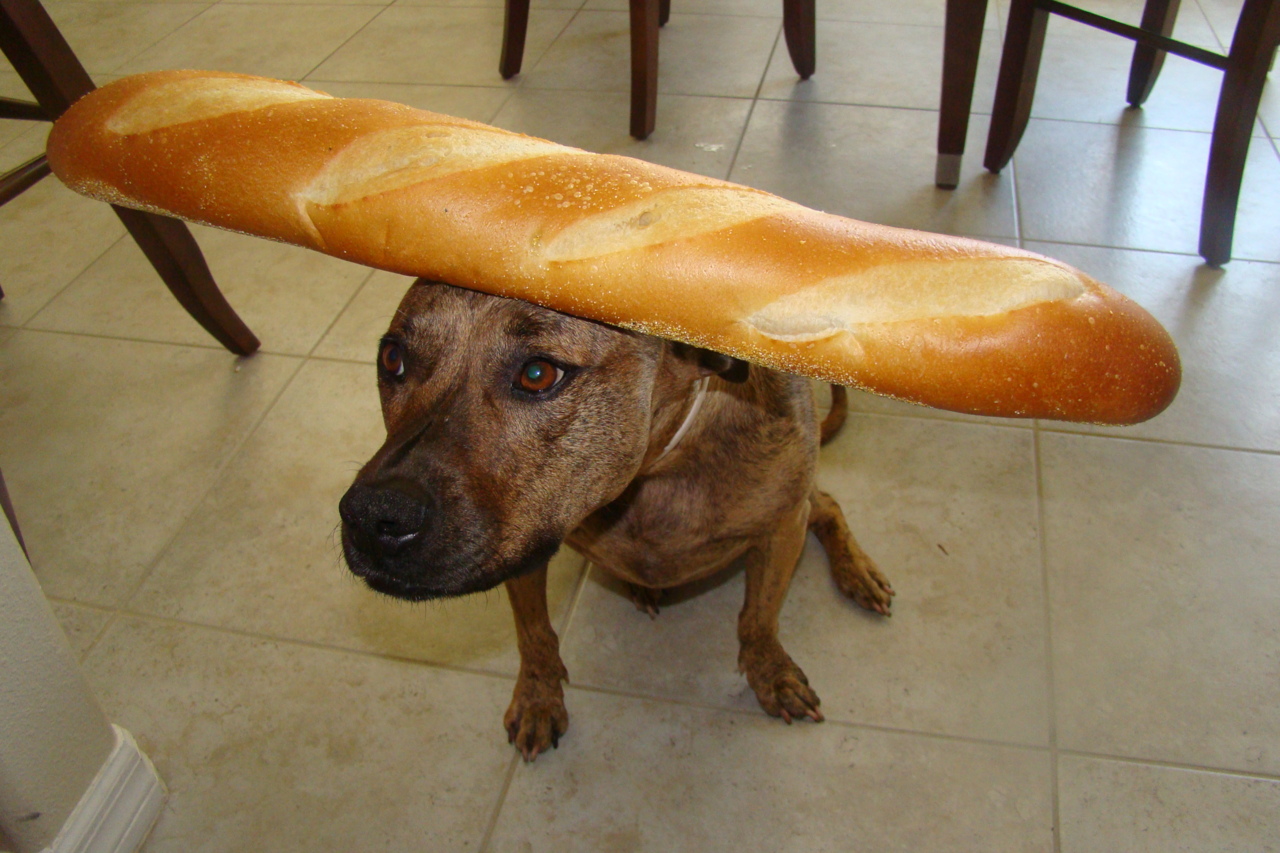 [Image from Food on my dog]
A lot.
They like to film them, photograph them and dress them up. Now, Andrew J. Small likes to put food on his dog. Hilarious.