1. UXB'ster at Ignite
UXB's very own Dr Jim O'Donnell gave a presentation about the sun at this years Ignite, hosted at 93 Feet East. In only 5 minutes - an Ignite rule - Jim prominences his knowledge (see what we did there) about earth's closest star and it's Coronal Mass Ejections (which are seriously cool).
In typical Jim style, he doesn't just talk the talk, he puts it online as he then goes on to talk about Solar Stormwatch (Twitter), a website he worked on that crowd sources data about solar activity. Your participation could actually help warn astronauts of impending doom.
A genuine Doctor of Astronomy, Jim is also the author of the much read Eat Your Greens Blog and an organiser for the popular London Web Standards(Twitter) event. Find him on Twitter.
2. Concept Instagram camera
Facebook buying Intsagram for $1billion was front page news. However, little has happened since then. Instagram has continued as normal, as has Facebook. That hasn't stopped people imagining, though. Experienced graphic designer Antonio De Rosa has created a concept design for the first Instagram camera, packed with features.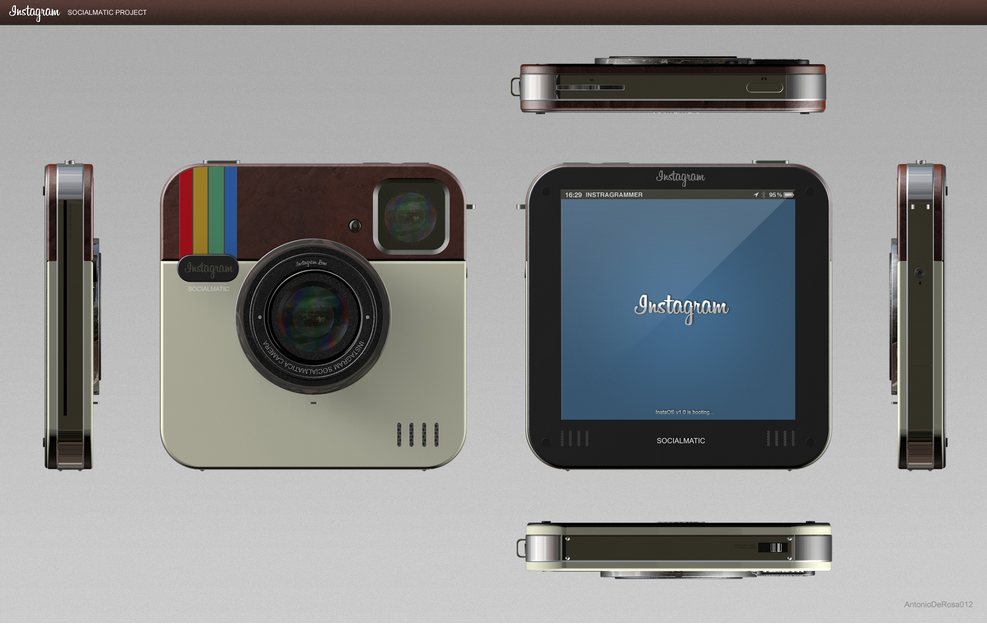 [Image from ADR Studio]
- 16 GB mass storage
- Wifi and Bluetooth
- 4:3 touchscreen
- 2 main lenses: first for capture, second for 3D filters, webcam applications and QR Code capturing
- Optical zoom
- LED Flash
- Internal printer to make your Instagram photos real
- Paper cartridge with Instagram Paper Sheets
- Dedicated 4 colors ink tanks
- InstaOS 1.0, the operating system built by Facebook and Instagram
While it is only a concept - unless Antonio can raise some money on his Indeigogo - it is still incredibly cool, truly merging vintage, digital and social media in the physical world.
3. Why videos go viral
Viral video marketing can blow up a brand like nothing else. YouTube has helped give huge exposure for Old Spice, Rick Astley and Taz Zonday (Chocolate Rain). But how does it happen? Youtube's trends manager (job of the century?) Kevin Allocca spoke to the TEDYouth crowd on the four reasons a video goes viral.
We won't give you all four reasons but the most noticeable mention was the influence of 'tastemakers'. With a simple Tweet, celebrities like Jimmy Kimmel can turn a semi-watched video about a double rainbow into the most must see piece of film on the planet. Even this infographic by Online Schools shows how Oprah helped boost Kony 2012 from thousands of views to 9 million... in a day!
4. This stop motion video is heavy
Speaking of viral, this awesome stop motion video by Ian Robertson for Delta Heavy's 'Get By' has racked up over 1million views in three days. What could be considered quite a dark video - especially for fans of such retro, pre-iPhone games - Robertson hacks away at Rubik's cubes, Hungry Hungry Hippos and the original Finger Flick Footballers to create a vinyl record.
Maybe it is a reference to how the modern age is killing all the old games we used to love, or maybe it was just a lot of fun. Whatever the concept behind it is, we can't help but enjoy it. Out of curiosity, we had a quick look to see what 'tastemakers' made this video viral, finding out WiredInsider gave it a helping tweet.
5. Waterproof your life... without a tacky rubber casing
Water damage has ended the life for countless pieces of technology and devistatingly it isn't covered by your warranty. This can be painful when you have no idea how your digital device got water damage in the first place.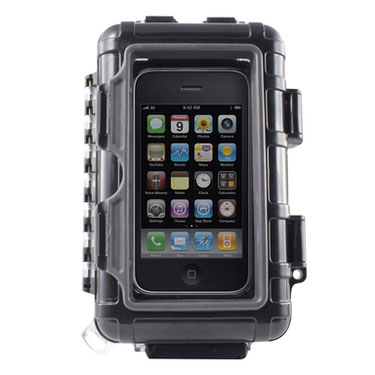 The only real option available is wrapping your device in a waterproof case that can look like it's about to go diving with James Cameron.
However, that all looks set to change thanks to a magical new spray called NeverWet. The spray, which works using "hydrophobic" nanotechnology, can waterproof your phone without a cover at all. The applications go beyond digital as spraying anything, from walls to clothes to books, will be waterproofed. We can't wait.