1. Tupac comes back to life à la Princess Leia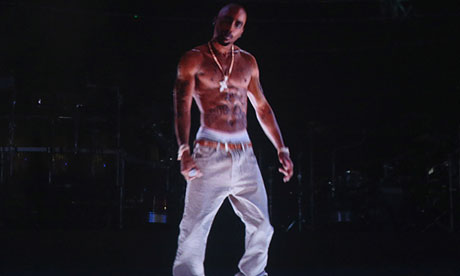 [image from The Guardian]
In case you have been like us and swamped in the immense amount of sport on over the weekend (our very own Sophie won £18 on the Grand National!), you might have had a weird moment on Monday when your co-workers showed you Tupac performing at Coachella.
A mixed reaction went about the UXB office. Were we watching the future of performing or a one off homage to Tupac? It is still quite weird to think that now it seems completely plausible to watch Keith Moon drum with The Who or even a reunion of Paul, George, Ringo and John. Good news is now we don't need The Beatles 2.
If you still haven't seen the creepy resurrection of one of rap's more controversial and outspoken figures, check out the video above. While it is incredibly cool, one can't help but feel a little weirded out.
2. Epic Mario made from Lego
/widget/video.html
Another Kickstarter project here on 5 top finds with Zachary Pollock's latest project, Epic Mario. The artist has set a $26,400 goal to build the first level of Super Mario Bros. in LEGO bricks, which will take almost 780,000 LEGO studs.
The project is more than just some fun as Pollock is using it as a tester for a potential foundation that will work with children doing 'healing art projects using LEGO bricks'.
This project aims to push the limits of imagination about what you can do with LEGO bricks and particularly to break down stereotypes people have about both LEGO and video games only being toys. I want to show the world LEGO and video games can be works of art as well. Last but certainly not least I, and I think many other people, really want to see the entire level 1-1 of Super Mario Bros. made from LEGO because it is just FUN! Right now I think we all need a little more fun in our lives.
3. ABCinema video quiz
Evan Seitz started his movie quiz series two months ago with ABCinema. The short animations uniquely reference movies based on a topic - colour, alphabetical and numerical - which has left thousands of people trying to figure it all out.
Original, fun and aesthetically pleasing, Seitz's work showcases an animator at the top of his game. We can't wait for more.
4. Gotham create world's most secure bicycle light
/widget/video.html
Here at UXB, we like to ride our bicycles. However, city cycling can be a dangerous hobby - especially on those dark, wet winter journeys home. One of the best gadgets to aid you in being a safer rider is a good quality light. You know, those things that require you to click several times just to turn off and on and are easy to break or be stolen.
After a friend of Brad Geswein & Slava Menn got knocked off his bicycle, due to his light having been stolen that night, the MIT students decided to create their own.
The Gotham Anti-Theft Bike Light - which is so durable and hard to steal Batman would probably use it on his bike - is one of the latest success stories from Kickstarter, having outdone their goal by nearly $70,000. With specifically designed keys to unlock the bike, no screwdriver available in shops will unlock this thing and there are only three settings; on, off and flash.
5. Be modern and retro, create social mixtapes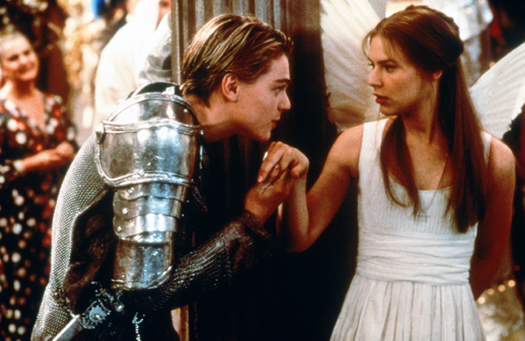 "Tweet me later" [Image from The Plays The Thing]
The digital revolution is an amazing thing. The way we access and consume our data has changed forever. If films like Minority Report have any prophetic qualities, we will immerse ourselves in digital tools and, with the analog tower switching off this week, it doesn't look like we have long to wait.
However, many feel that with digitalisation, we lose certain romantic aspects of life. Would Romeo have rushed to Juliet's window had he had Twitter? "@romeo-mon @romeo-mon, where for #art thou, @romeo-mon" "@juliecapz I'm at home. Your cousin freaks me out! Can we just Skype later?" Would we have found it so heartwrenching if The Notebook was instead called The Macbook, with Drake reading out emails on his new 12" Air? And would we have liked Rob Fleming as much if he was whining about his iTunes collection and sending girls his Genius recommendations?
Everyone's Mixtape look set to bring back that personalisation but mixing it with the possibility for collaboration and engagement. It is mashing the romantic and fun days of the mixtape with the connected and social world of today.
Here is the link to our Top 5 finds playlist, why not add a tune!