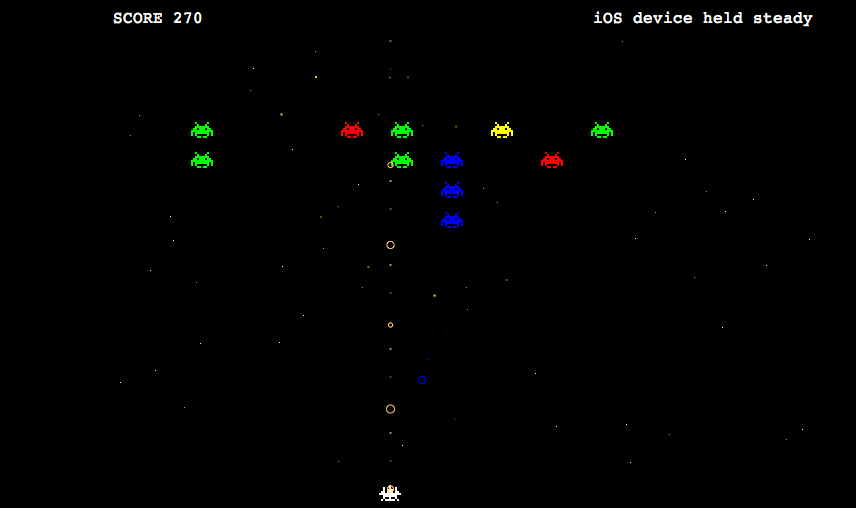 As we know here at UXB, mobile is the future (or more accurately, the present... but that's another conversation we'll save for later). However, we also know that doesn't mean the end of desktop browsing and when the two work together we get excited.
Spaceship Pilot gets you to scan their QR code with your iOS device, which then launches a mini site on your iPhone/iPad and uses its accelerometers to control a space ship on your browser. Whilst it can often lose connection and getting past level two is a huge achievement, it is a lot of fun.
2. Miniature Food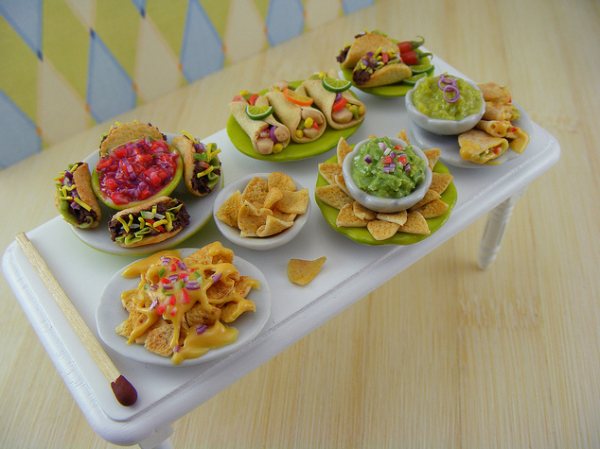 [Image from The Wondrous]
A whole table full of Mexican delights but this supper won't fill you up more than a single olive as you notice that the only 'real' thing on that table is the match. Amazingly, Israeli artists Shay Aaron [Etsy] has created these tiny miniature food jewellery - so no, it is not edible.
Originally, we thought that Shay Aaron's tiny tasters were a one off. However, after finding the Mini Food Blog, we discovered that there's a whole market out there for miniature food. Not actual stuff you can eat, but beautifully hand made designs of steaks, burgers, pies, vegetables, eggs and pretty much anything you can think of.
3. Galileo - making communication interactive
Thanks to services such as Skype and Facetime, communicating with colleagues and loved ones miles away has never been so easy. However, Josh Guyot decided that, when Skyping with his son, the lack of control over where he could look made him feel even more disconnected.
With the support of Kickstarter, Guyot is now able to control where he can see and, if his son walks out of view again, he can follow thanks to his company's new piece of kit, Galileo. The iOS-controlled robotic iPhone device means you can remotely spin your recipient's iPhone to where you want to look, meaning people don't have to bunch in to fit the camera's vision. The device can be applied to more than just video calling however, as it also has benefits for photographers, demonstrated in the video.
4. GVAL chair by OOO My Design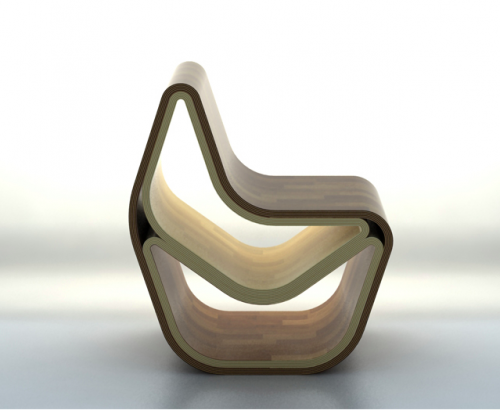 [Image from OOO My Design]
According the OOO My Design website, the GVAL chair "pays homage to the most archetypical of all production materials, wood, in its most natural form: a tree." The tribute is attained by the shape of the chair and the texture of the plywood, taking inspiration from the pattern of tree rings, commonly considered it's memory.
Designed by Vanesa Moreno, Gustavo Reboredo, Louis Sicard & Nenad Katic, the smooth, sleek and modern design is not only pleasant to look at, it also packs an ergonomic punch as the lighter insides pull out to either make a foot-rest or, if you put both together, form another chair entirely!
The GVAL chair won first prize for the Making Chairs category in the international competition, Art On Chairs, awarded by the Paredes Center of Furniture Design. See, we aren't the only ones who like it.
5. Little Boxes performed with little boxes.
http://www.youtube.com/v/LM8JhvfoqdA
The incredibly talented Canadian five piece Walk Off The Earth have followed up their internet sensation cover of Gotye's Somebody That I Used To Know (where all five members performed the whole song on one guitar, racking up over 80million views so far!) with another video viral delight.
Little Boxes, a cover of the 1962 hit by Malvina Reynolds, has only been uploaded for a couple of week and has already hit over 1million views. The best thing about the video however is that it performed using instruments made of boxes or tubes, with the added delight of long haired singer/guitarist opening and closing his guitar box to add to the beat. Creativity, musicianship and viral marketing (for O2) fused brilliantly.