Google doesn't like Facebook and the feeling's mutual. Both Silicon Valley heavyweights are competing for supremacy and, to start with, it looked like Facebook had won the first round. But we're not writing Google off just yet...
Facebook are without a doubt one of the biggest companies in the technology space. They've got the biggest social network in the world with 800m active users – and they predict they'll be the world's first 1bn-strong network by the end of 2011. Facebook were (and, to an extent, still are) pretty much unrivalled in the social space until Google launched their latest attempt at a social network in July.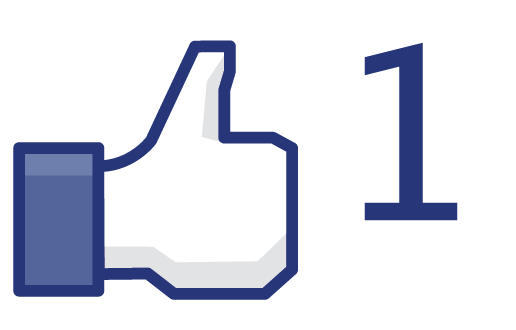 Prior to launching their social network, Google rolled out the ' 1' this April – which was seen by many as an attempt to compete with Facebook's 'Like' button (which, after being released in April 2010, is currently used on around 2bn posts a day).
Google described the ' 1' as:
"...digital shorthand for "this is pretty cool." To recommend something, all you have to do is click 1 on a webpage or ad you find useful. These 1's will then start appearing in Google's search results."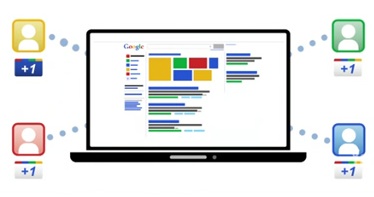 Earlier this week, Google announced that their ' 1' button is being "served 2bn times a day", which may not match Facebook's 'Like' button statistics (the 'Like' button is actually being used 2.3bn times a day) – but it's close. This isn't just Google encroaching on Facebook's social space; the ' 1' button hints at something bigger.
Google has only been open to the public for just over a month, but it's already doubled its user base from 25m to 50m and is growing at 4% a day (with a predicted 2m new users signing up every day). Admittedly, Google is quite a way off Facebook's numbers, but Google might not be after Facebook's crown after all. When we first covered the social network on the UXB blog we said:
"If Google can fit the rest of their portfolio (search, advertising, mobile, video, blogging to name but a few of their other services) into this social venture, they'll have something that none of the other networks have. A truly social all-web encompassing experience."
Google aren't pinning all of their hopes and dreams on Google (although it's fair to say it's important to them). The social network will do them well, but it won't ever become their primary source of income. Advertising is, and, for the foreseeable future, will continue to be.
It's the ' 1' button that is going to make or break their attempt to become social. Google is just a novel way to encourage people to sign up for a Google profile – which then gives Google access to users' social data but more importantly the ' 1' in search. A 'truly social' search experience.
Google thinks this is the future; personalised results to each and every search query – with results (paid and organic) ranked using recommendations from people in your social circles.
Because, after all, you're just asking Google a question. And they want to give you the right answer.
So is the 1 button the key to unlocking Google's future; or is social search a flash in the pan? Feel free to leave us a comment below or let us know in via email or Twitter.