Think about the devices you use to access the web. Chances are you use a desktop or laptop computer. But you might also access it through a smartphone, tablet PC, games console or TV. Do each of these devices give you the same useful experience visiting your favourite websites? If not, why not?
The web, up until now, has been designed from a uniform perspective. Taking its lead from print design, web design has strived to reproduce templates across all of the devices that you might use. This was good for a time. But this "must look the same" approach missed the true potential of the medium.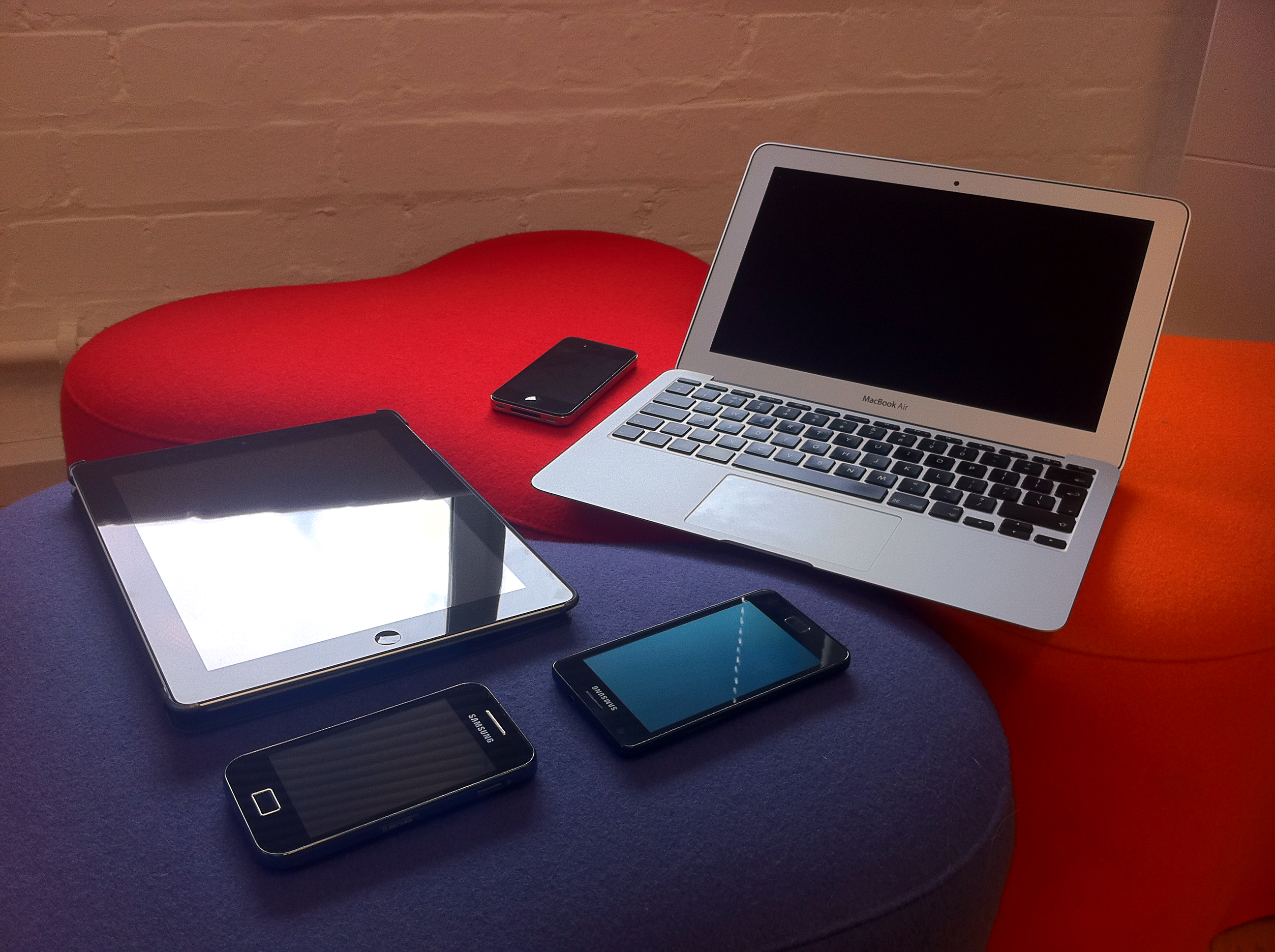 Unlocking the potential of the web
Responsive Web Design is causing great excitement in the industry as it promises to unlock new digital ideas and experiences. RWD is the method of the moment, but before it came Graceful Degradation, Progressive Enhancement and many other design methods aimed at pushing the medium forward. The difference this time is that, where previous approaches chipped away at the surface of pixel perfection, RWD demands a completely new understanding of how a web page works.
RWD increases the value of web content, no matter what device you use to look at it. Value to the visitor is determined by the content, interaction or tasks they can complete. Think of your favourite social network. A responsive version of it would adapt to your device, making it easy and intuitive to catch up on news, find new friends or contacts and update your profile. If the website was not responsive you would need to zoom into the page on a mobile device and struggle with buttons designed for desktop interaction – giving you a poor experience and bad impression of the brand.
The potential for RWD goes beyond mobile. However, the rapid increase in the use of mobile devices, with different resolutions and features like touch screens, has been a key driving force in the return to some of the founding principles of the web. Content is king and, combined with well structured code, you can use it to make your website support your brand values. As many businesses and organisations have found in the digital age; brand value is not about appearance, it is about user experience.
So where do we go from here?
The latest responsive site we launched has seen a surge in traffic from mobile devices. iPhone increased by 275%, Android by 484% and an astonishing 1040% on iPad. There was a clear business case for creating a responsive website in this case. Perhaps there's one for yours?
We're convinced responsive website design delivers a better user and brand experience and we're currently working on new responsive websites for clients and ourselves. If you think your customers deserve a great online experience get in touch.