Forget Wordpress, it's time to use a real content management system
Frustrated by the shortage of easy to use content management tools we set out to build our own. Ten years, and many versions later, Boom is an intuitive, WYSIWYG CMS that makes life easy for content editors and website managers.
Here are a selection of interfaces from Boom. Read more about Boom or visit boomcms.net. You can also try some of the simple editing features of Boom with our demo.
Where happy to talk about Boom please contact us.
---
Some example interface screens from BoomCMS
Asset manager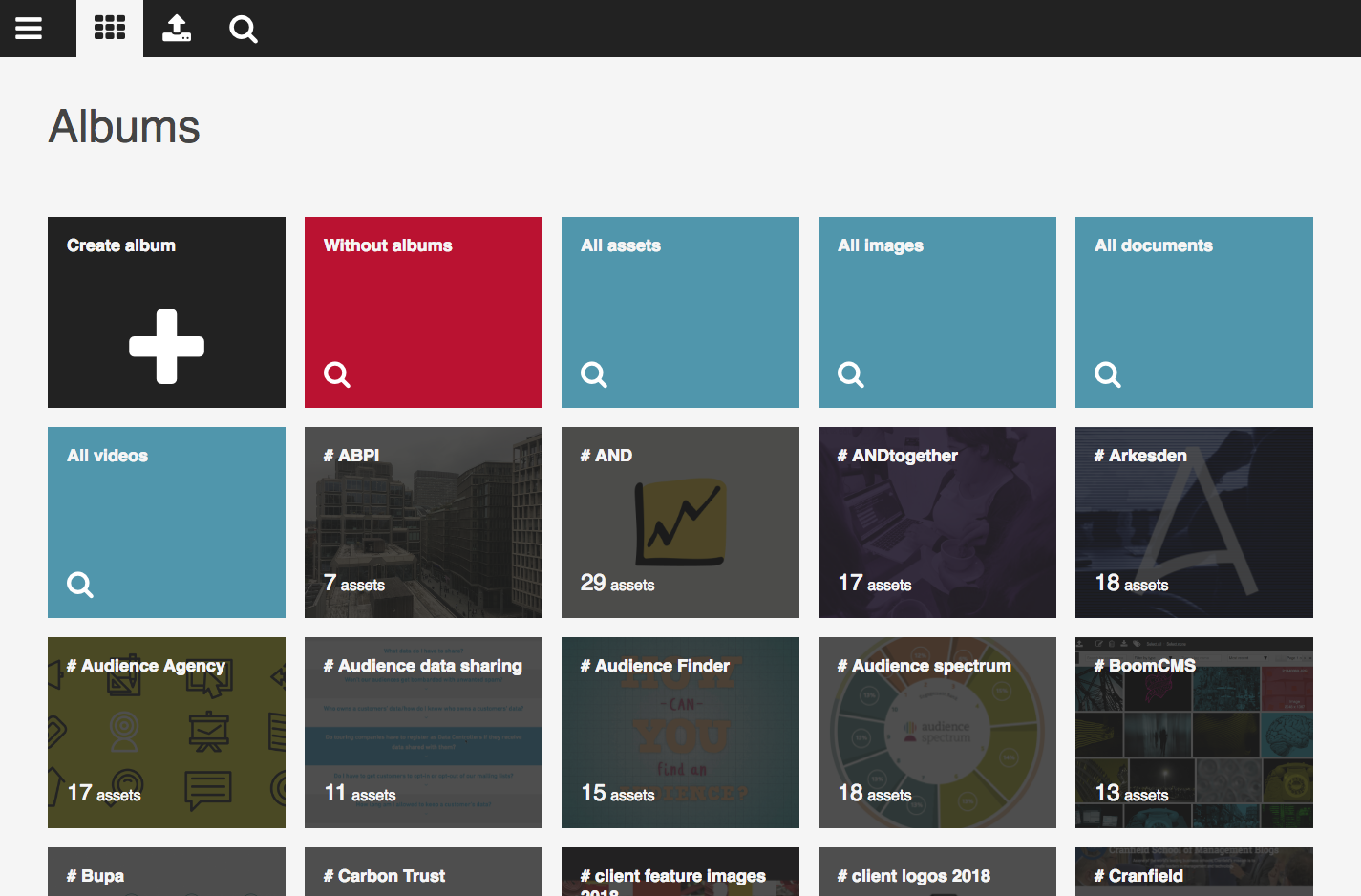 ---
Setting options - page feature image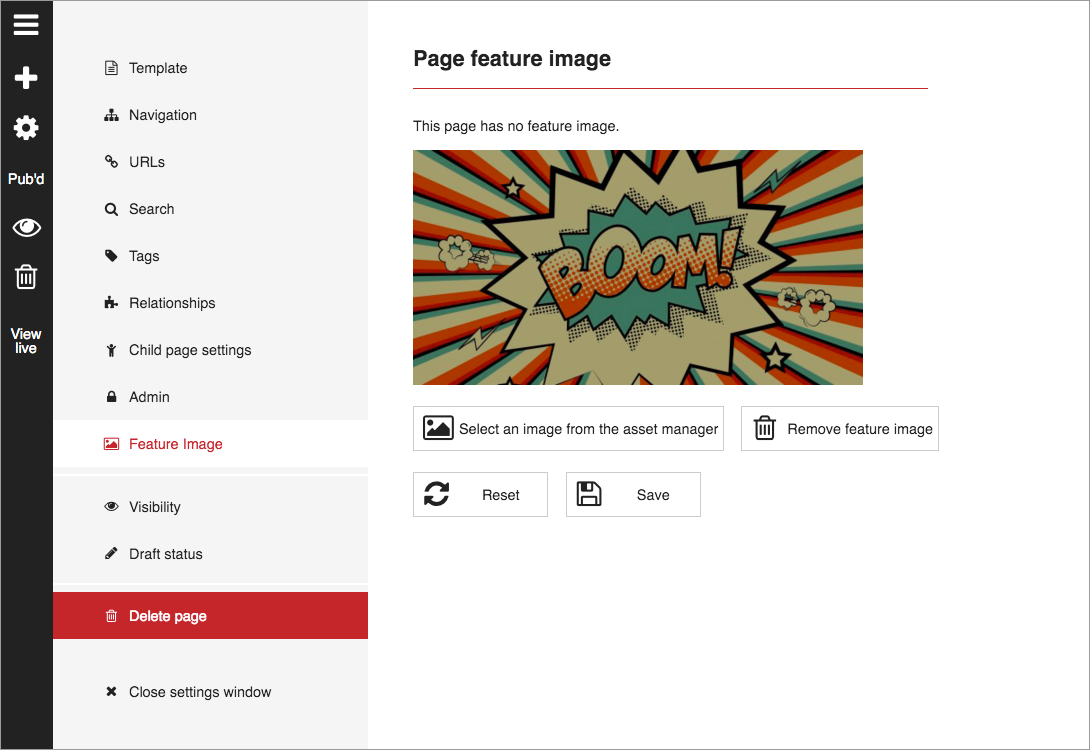 ---
Setting options - managing URLs

---
Setting options - child pages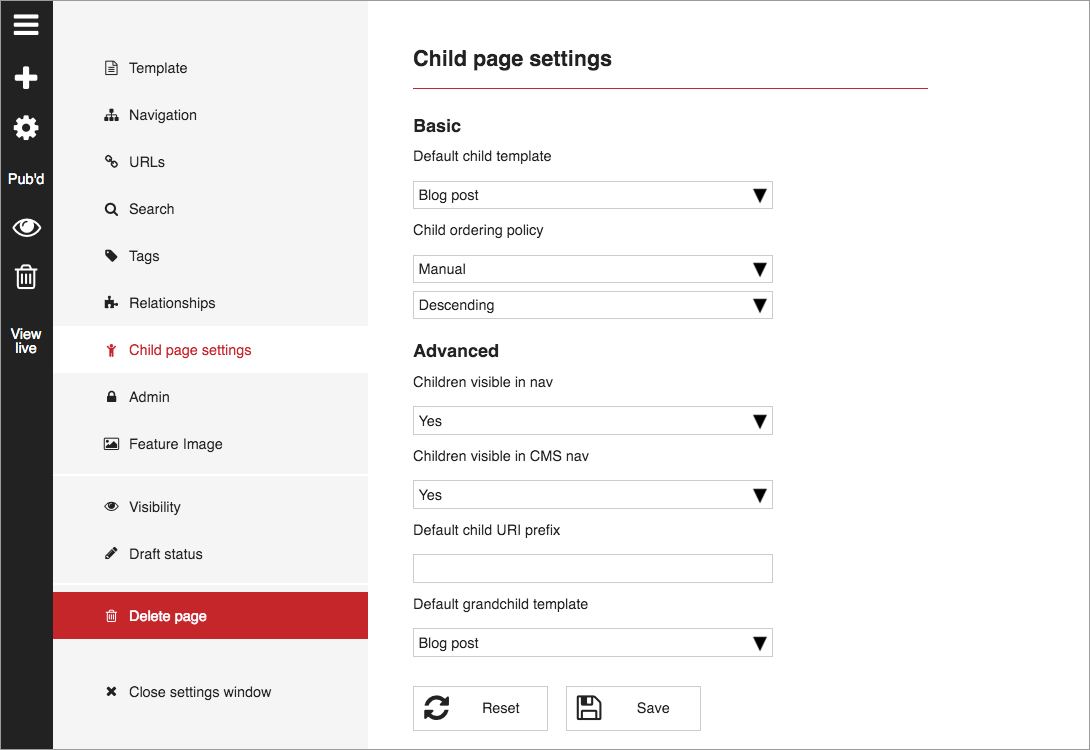 ---
Main menu options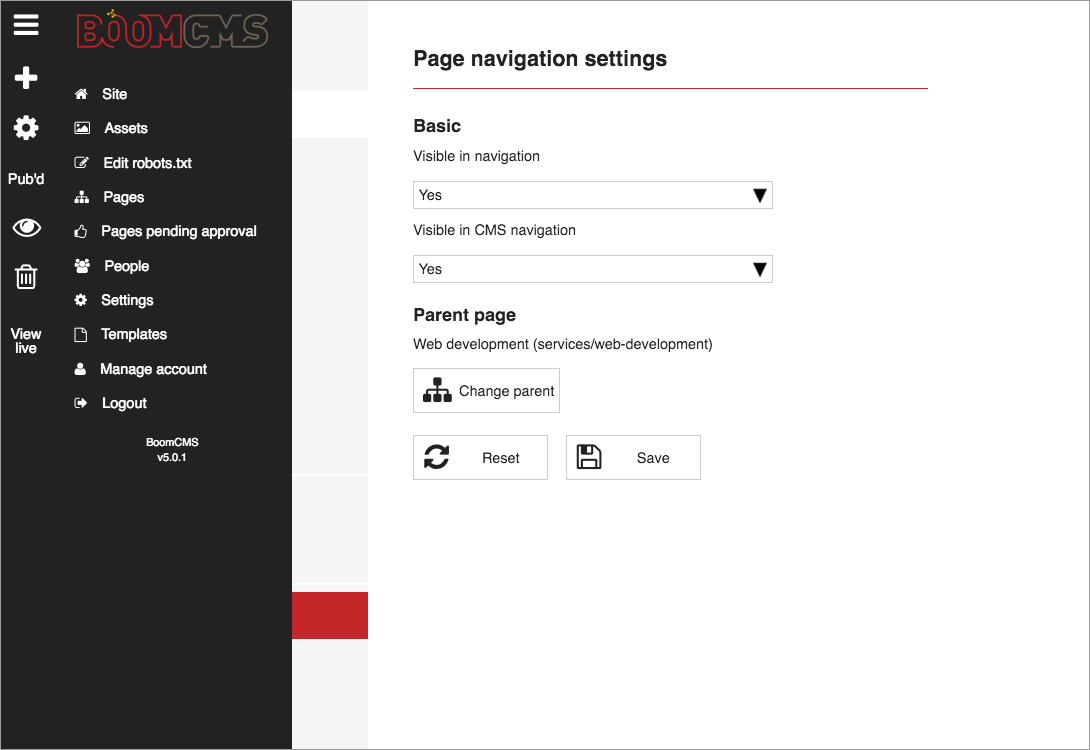 ---
Want to know more?