At 103 CDs the complete collection of seven Harry Potter audio books is certainly a sizeable package, but one many fans will be adding to their collection.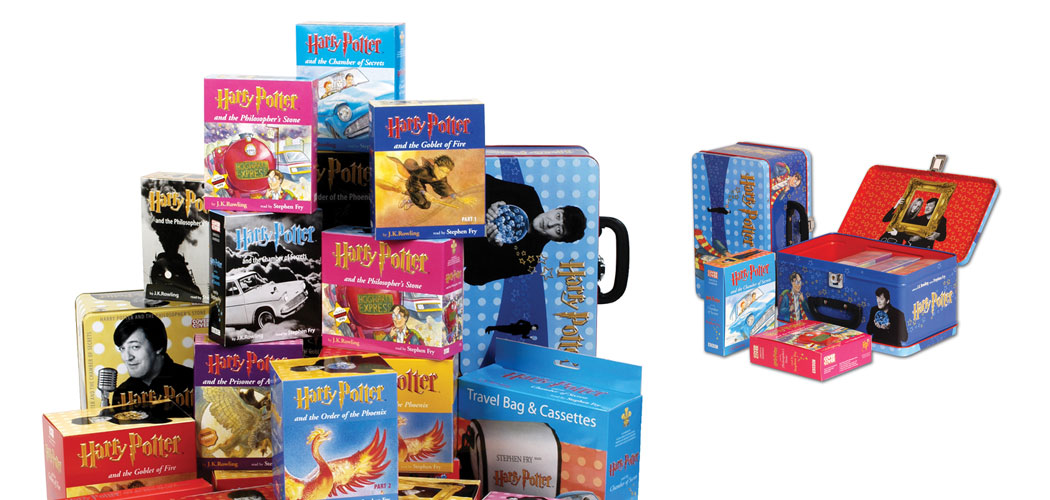 Ten year story
Hard to believe now but back in 1999, when we first designed the packaging for audio versions of the Harry Potter stories, cassettes were by far the most popular format.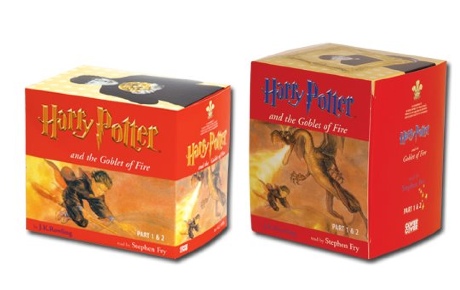 The power of seven
Nine years and seven stories later listening to Harry Potter has matured as much as he has. Over that time we have worked with Cover to Cover, the BBC, Bloomsbury and HNP to package audio in new and innovative ways. We designed adult and children's versions for every story, holiday travel bags, robust tins and collectors specials.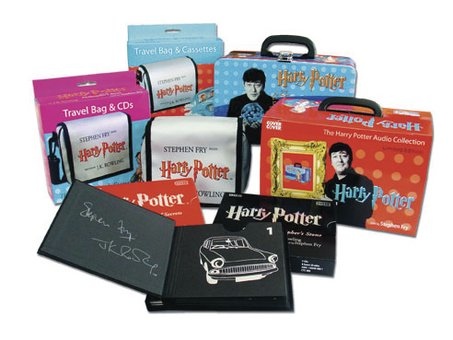 Complete collection
Now JK Rowling has said there'll be no more Harry Potter stories, Stephen Fry can rest his vocal chords and the final complete set of audio recordings can be laid out for fans the world over.
Read more about our Harry Potter design work and view more images.