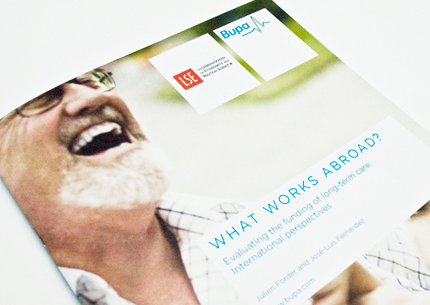 We were approached by Bupa, providers of worldwide private health insurance and care services, to design two corporate brochures. We've so far designed both "Who Cares? Funding adult social care over the next decade" [PDF] and "What works abroad? Evaluating the funding of long-term care: International perspectives" [unpublished].
Having been presented with the relevant copy, we designed the booklets whilst paying close attention to Bupa's corporate guidelines. We created clean and engaging brochures using a grid-based layout, Bupa's colour palette and specific Bupa photography.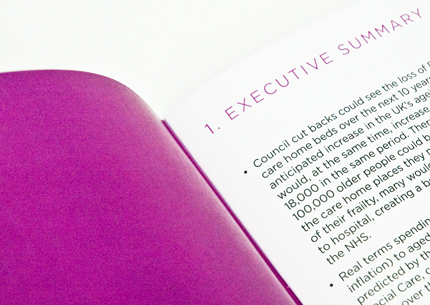 During the design phase, we worked closely with Bupa's communication officers to ensure these booklets were aimed at the correct audience and provided the necessary information in an easily accessible and digestible manner.
Kevin Mochrie, Head of Communications, Bupa Care Services said:
"UXB helped me to meet a challenging deadline, produce a good product and stay within budget – thanks to the team's friendly can-do attitude".
If you'd like UXB to design you a corporate brochure - or even you'd just like a chat about our design and print capabilities, why not get in touch or try our Free Fridays offer?