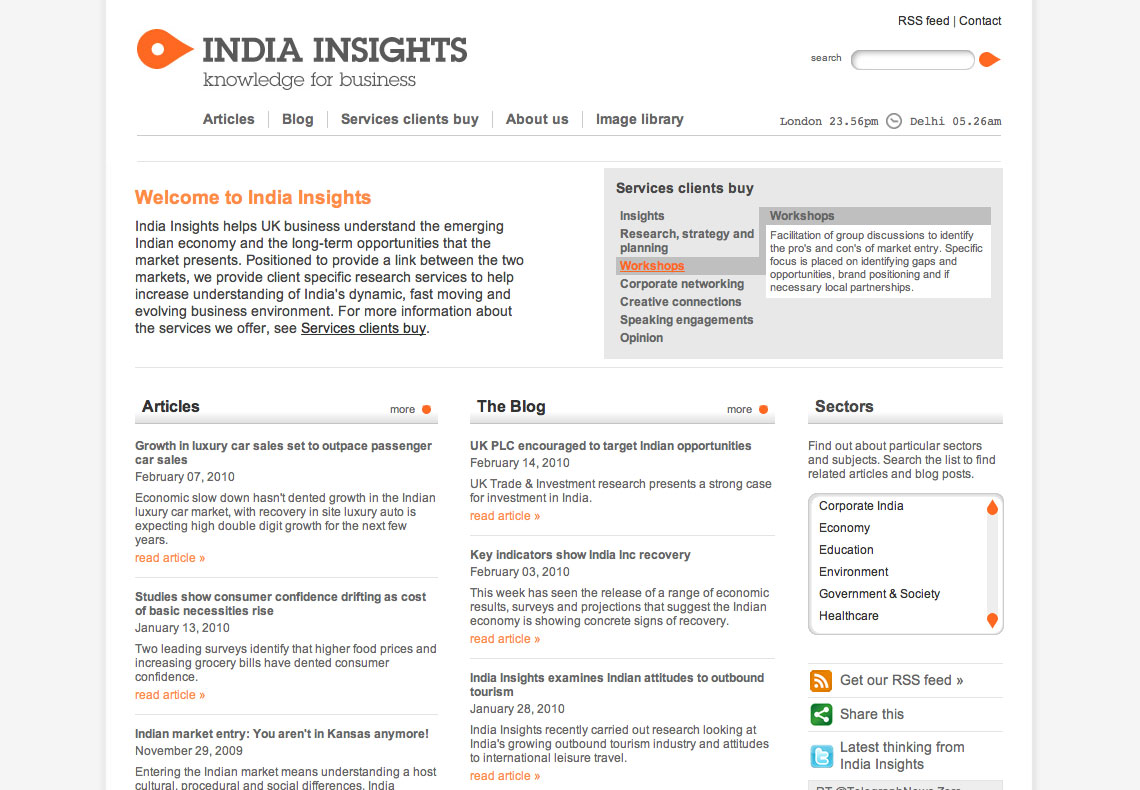 Old boy does good
The business is backed by former UXB head of business development Dominic Twyford. Dom's career history spans business roles in big and small agencies across many continents.
Valuable intelligence
India Insights provides businesses here and in India with intelligence, contacts and business resources for market entry in either direction.
Check out the new website built on our own CMS.