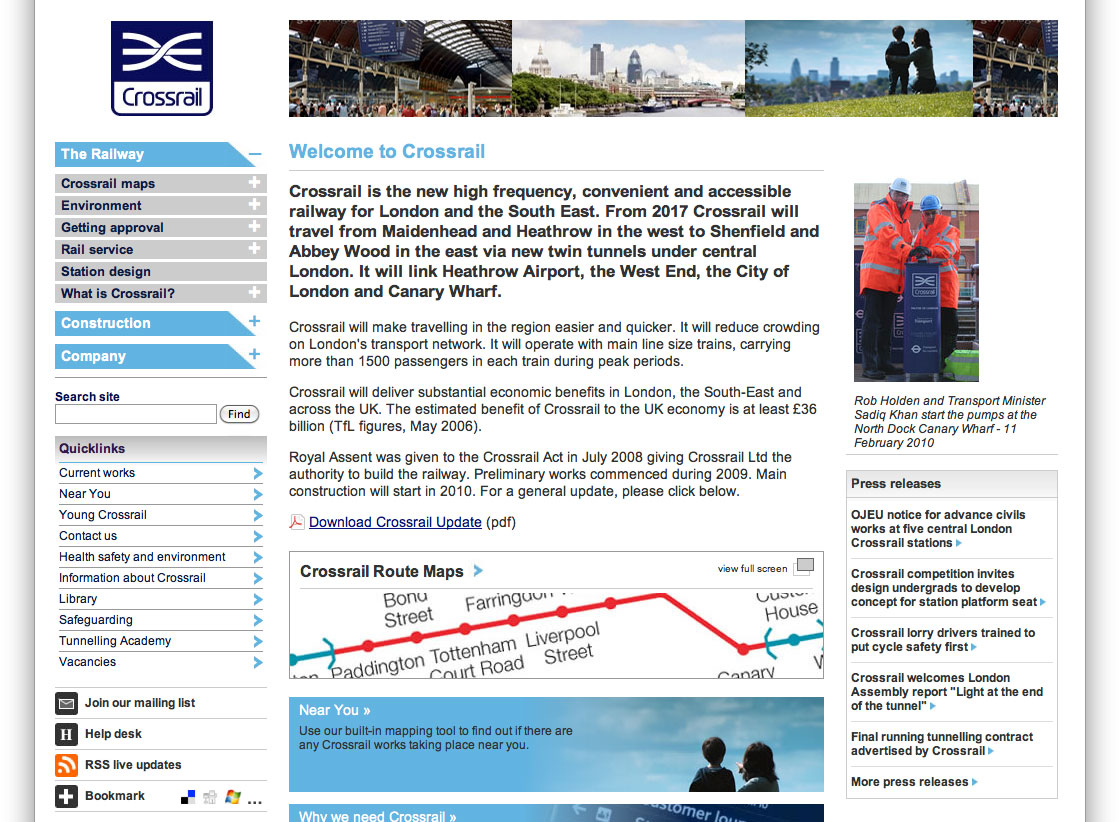 Visionary project
Crossrail is a visionary railway for London and the UK and one of the largest engineering projects in Europe. The scale and impact of its construction and the benefits on completion will affect millions of different people. In planning a new website the needs of these diverse audiences were of paramount importance.
User centred
As with all UXB web design, we put end users first. We made the case for placing the needs of users at the centre of planning and design decisions. The Crossrail project team understood the sense in this from the beginning and worked closely with us to create a good online experience for visitors to the site.
Clinton Leeks OBE, Corporate Affairs Director
"Having worked with us through the consultation phase, UXB brought their in-depth knowledge of the project and our audiences into the design of the Crossrail website. We were impressed with the clarity of thinking and depth of planning that went into the design of the website. We are very happy with the end result."
View more of our work with Crossrail.