1. Dot - the world's smallest stop motion animation character.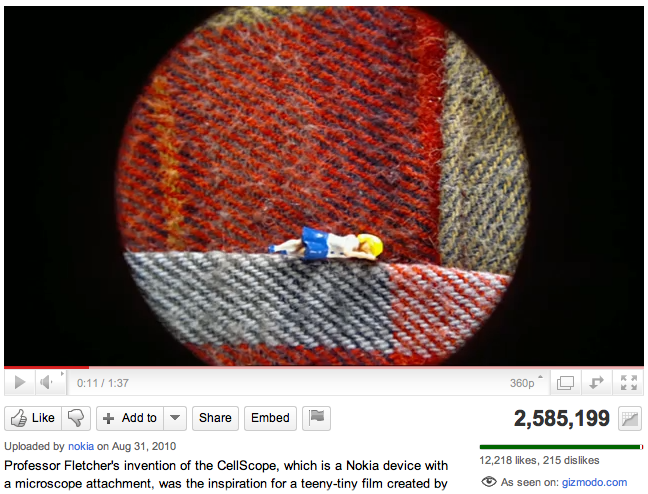 Aardman, creators of the wonderful Wallace & Gromit and other fantastic animations, joined forces with Nokia for this record breaking and award winning stop motion animated video. Dot is just 9mm tall, was animated using tweezers and was filmed using a Nokia phone and a microscope - but you have to see the video and its 'Making Of' to truly understand the magic.
Watch 'Dot. The world's smallest stop-motion animation character shot on a Nokia N8' here.
2. UXB's video for the Carbon Trust.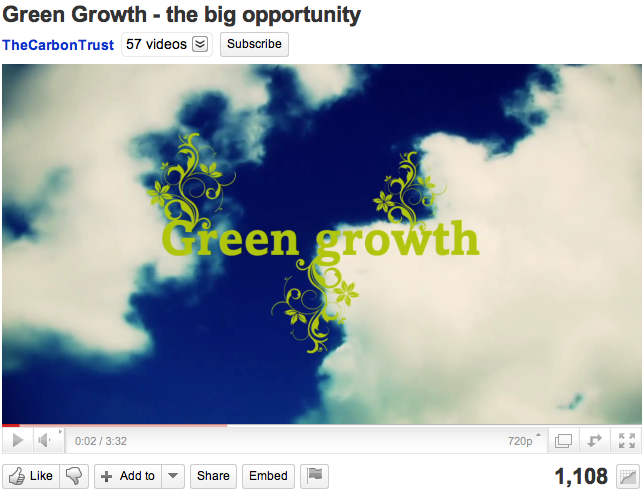 The Carbon Trust help UK businesses adapt and succeed in a low carbon economy. They wanted a short and inspirational video that highlighted the economic opportunity for the UK in the global green market. 'Green Growth – the big opportunity' makes the case powerfully and is the Carbon Trust's most viewed video on their YouTube channel to date!
Watch 'Green Growth - the big opportunity' here.
3. 'Giant Steps' by synesthetic Michal Levy.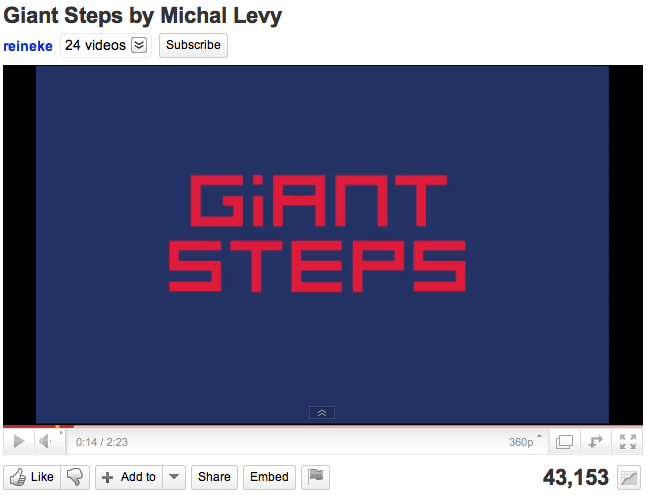 Synesthesia is a neurological condition where the stimulation of one sensory pathway triggers an experience in another (like 'seeing' music or 'hearing' colour). Israeli born artist Michal Levy both sees music and hears colour and her animation to John Coltrane's 'Giant Steps' is her attempt to convey these experiences.
Watch 'Giant Steps' here.
4. "This thing went to space".
More phone magic with this next video; one that shows if you put your mind to something you can achieve pretty much anything. Luke Geissbuhler and his son Max constructed a special container (made from a take away box) for an iPhone and attached it to a helium balloon. The balloon and container made it to 100,000ft with the iPhone filming the entire trip. Amazing stuff.
Watch the 'Space Balloon - Stratosphere Spacecraft Launched From Newburgh, NY' video here.
5. Nobody Beats the Drum - Grindin'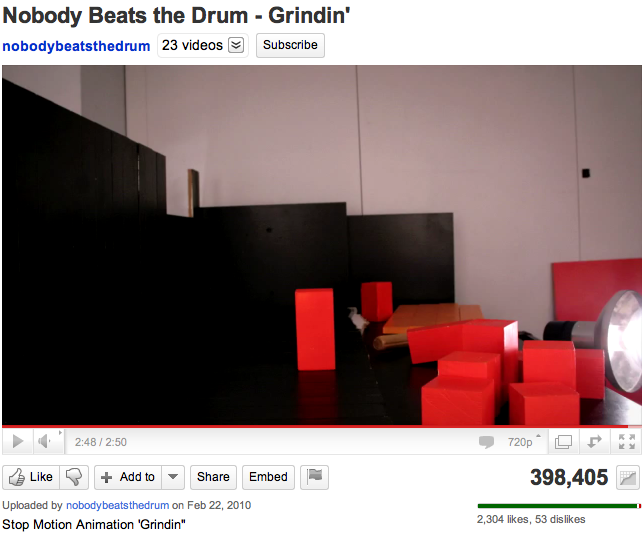 Our final video this week is courtesy of Rob, who'd like to draw your attention to this fantastic music video to Dutch electro group Nobody Beats the Drum. Their visual artist sequenced 4,085 photos of coloured blocks that he moved by hand to create this sensational stop motion animation.
Watch the video for Grindin' here.