1. Maddie the dog (who likes balancing on things)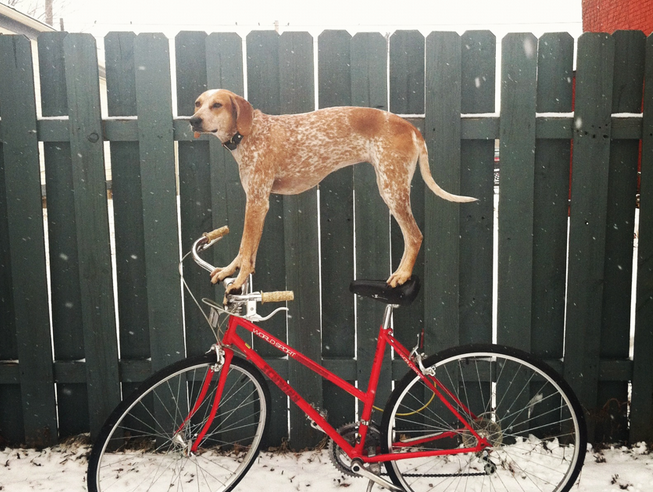 Tumblr's quite an interesting social network, with some lovely and sometimes rather strange content. Case in point; today's discovery of Maddie the Coonhound. Maddie's an American hunting dog, who seems to like balancing on things (or rather, her owner likes her balancing on things). Bizarre (but quite cute)!
2. The teenage entrepreneur and his six figure round of funding

It's not often you hear of a 15 year old budding entrepreneur, even less so of one who develops a technology that receives a significant amount of funding before said entrepreneur's 16th birthday. Mike Butcher over at TechCrunch EU has the info on Nick D'Aloisio and his Summly startup [iTunes].
3. Snowboarding (in the dark )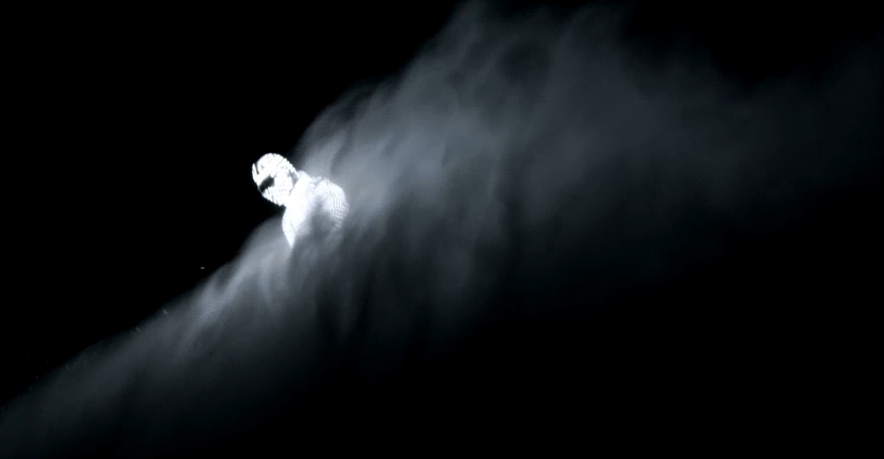 Remember when skiing with lighted torches seemed pretty cool? Fashion photographer and film maker Jacob Sutton and profession snowboarder William Hughes have wiped that from the collective memory with the 'L.E.D. Surfer' – which sees "Hughes light up the snow-covered French hills in a bespoke L.E.D.-enveloped suit". Worth a watch, not worth trying with a boiler suit and some taped on torches.
4. iPad 3 rumours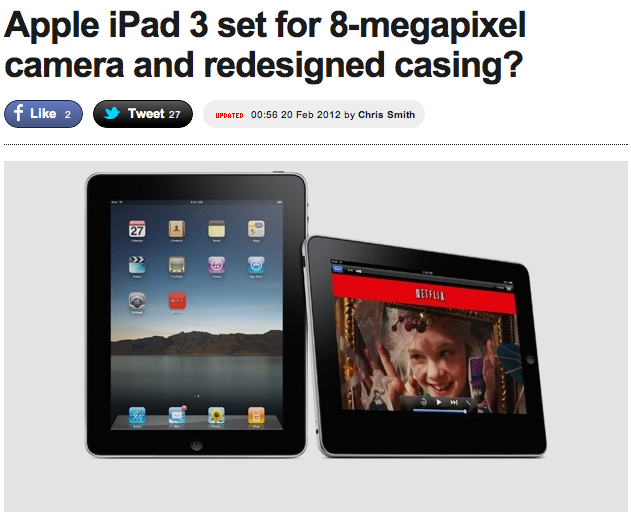 The rumour mill for the impending launch of Apple's iPad 3 is gearing up – as the release is expected in just over two weeks. What can we expect from the new device? A new and improved camera, retina (HD) display as per the iPhone 4/ 4s and faster processor(s) all seem likely. We'll have to wait until March 7th (the rumoured launch date) to find out for certain though...
5. Massive eggs. In London. Today.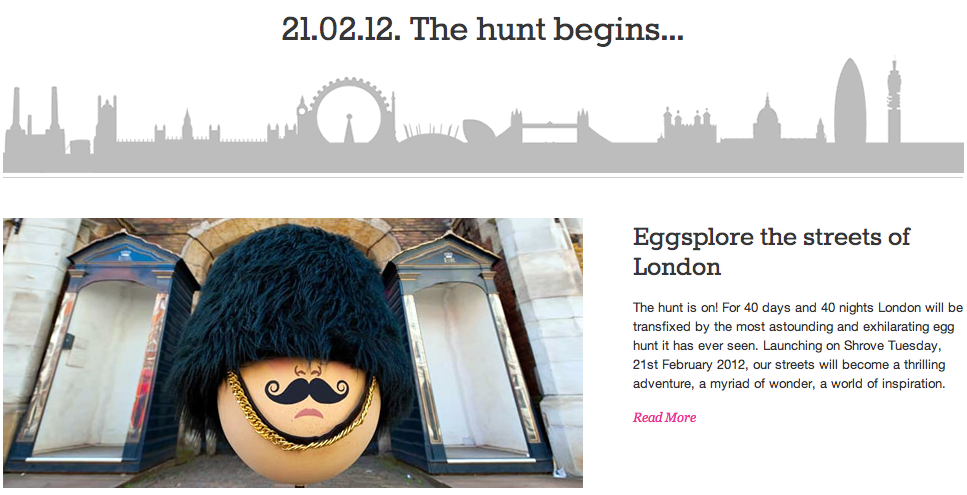 London is welcoming 200 fibreglass eggs to the city this morning, having launched at 7.30am in Trafalgar Square. Participants of The Big Egg Hunt will be given a map and app to track down the eggs, each of which will contain a code that could help entrants win a £100,000 Fabergé egg. At the end of the month-long exhibition, the eggs will be auctioned to raise money for the charities Action for Children and Elephant Family. Awesome!