1. Auf Wiedersehen Samsung Galaxy Tab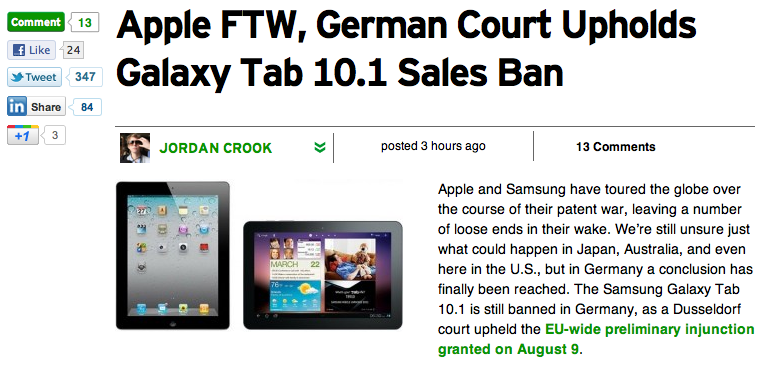 There's been an ongoing patent feud between Samsung and Apple. Apple say Samsung ripped off the iPad design for the Samsung Galaxy Tab and, of course, Samsung disagree. Today, a German court decided Apple were right and banned all future sales of the Samsung tablet in Germany. Poor Samsung. Apple also has an ongoing legal battle with Samsung in Japan. We'll wait and see what happens there. In the meantime, TechCrunch has the details.
2. Why does Google doodle?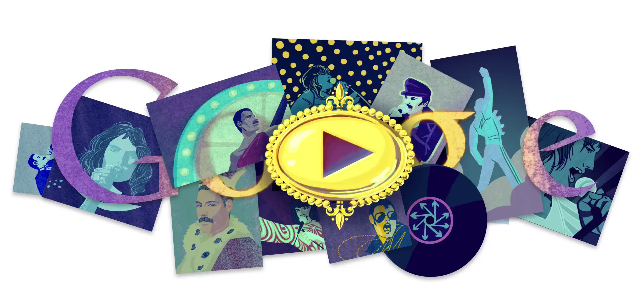 We've often wondered this. The commemorative Freddie Mercury HTML5 video was one of our recent favourites (speak for yourself Wil, Russ) – but it appears they're more than just topical sketches. Creative Review has the (interesting) lowdown.
3. Back to the start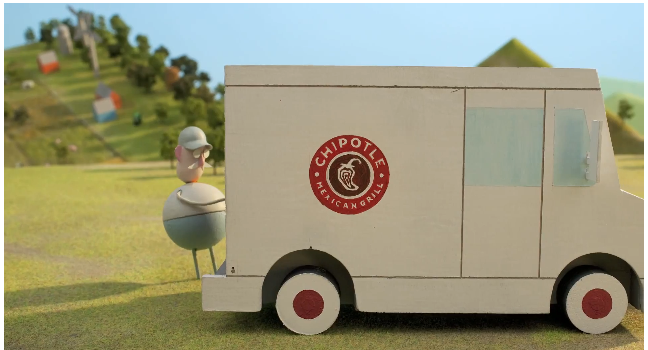 We came across this delightful video from Chipotle and filmaker Johnny Kelly earlier this week. It's not often we are genuinely blown away by finds on the internetz, but this one did just that. A heartwarming story of sustainability (with Willie Nelson providing the soundtrack with a Coldplay cover) in under two and a half minutes – truly wonderful!
4. Grinding the crack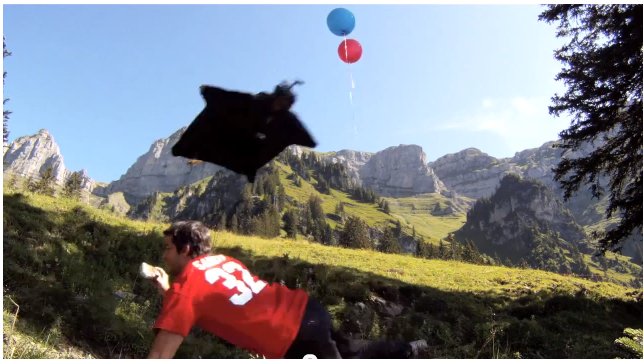 Whilst we're on the theme of being blown away by videos on YouTube, here's another. Over two million views in two weeks and understandably so. We've never been so terrified and exhilarated in equal measures watching a YouTube upload!
5. Content is king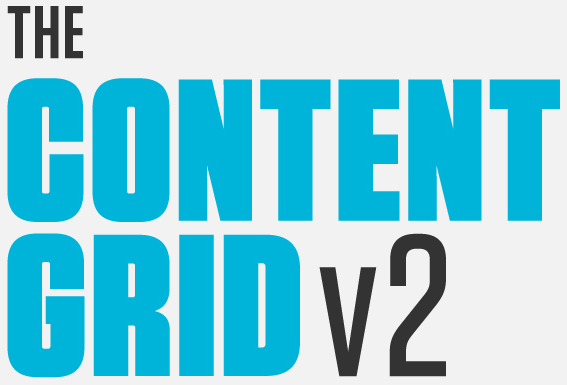 We recently had a chat in the office about marketing and how content travels via different channels. Then we spotted Eloqua's new infographic with JESS3, 'The Content Grid v2'. Well worth a look.